Micro Sensor, as the leading company in the sensor industry, was invited to participate in the 26th China International Measuring Control and Instruments Exhibition in Chongqin from September 22 to Sep. 26. The MICONEX exhibition has become a stable platform for communication of sensor instruments industry between China and abroad.
We showed our wireless network products, new products MPM/MDM4881 intelligent controller, MPM5881/5589 smart switch, DTU/RTU intelligent instruments, and electronic magnetic flow meter in the exhibition which gained focus and lots of requests from customers all over the world.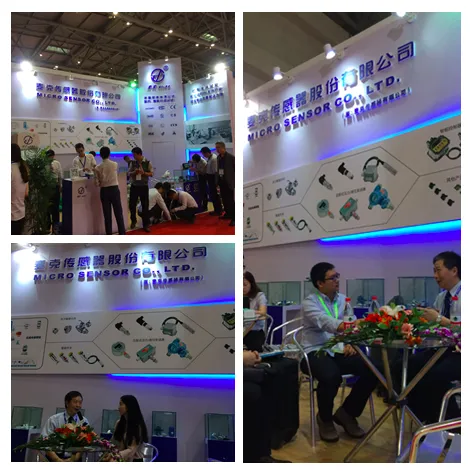 Besides, our CEO arrived at the exhibition the next day for guidance and inspection. Famous media and magazines came to interview and attracted customers to visit our booth.
Previous posts:Micro Sensor 15 Volunteers Went to Children' s Rescue Station.
Next chapter :Five-Day Staff Training Was Held to Improve Sales and Services