As the first one who self-designed and produced piezo-resistive pressure sensor
in China , being the world top-class sensing and measuring specialist is always our mission.
Micro Sensor Co., Ltd., focuses on technics development, mass production and technical services in industrial and control areas,
providing specified product solutions of fluid media measurement for customers over 90 countries in process control, smart manufacture, smart city and precise industries, etc.
Our History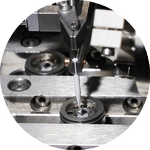 Pressure sensor's research started
QinMing Group - Micro Sensor's mother company, was founded, which represented the beginning of the pressure sensor's research and development.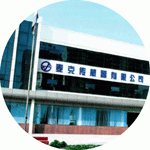 Micro Sensor was founded
QinMing Group and Eastone Control U.S. jointly established Micro Sensor in 1993.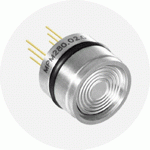 China's first piezo-resistive pressure sensor was born
Micro Sensor is the first to design and produce piezo-resistive pressure sensors in China.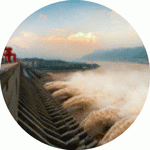 Qualified supplier of three gorges hydropower station
Micro Sensor was acknowledged as the qualified supplier for the world's largest hydropower station - three gorges hydropower station.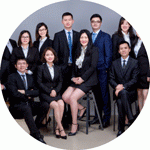 Enter into the global market
In 2007, the first international business team was established, which started the expansion of the global market.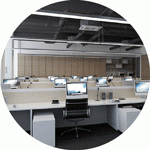 R&D Center was founded
Micro Sensor set up R&D Center, focusing on the prospective research.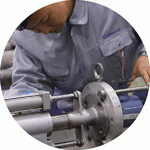 Flowmeter calibration line was built
The first flowmeter calibration line was completed in 2015 and Micro Sensor began to provide flowmeter services.
Micro Sensor GmbH was founded
The first overseas marketing center was established in Germany.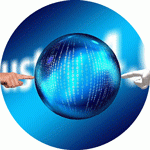 Micro Sensor IoT & Micro Sensor (Shanghai)
Micro Sensor IoT Sensing Technology Co., Ltd. was founded.
Micro Sensor Shanghai Subsidiary was set up.

Group Companies
Micro Sensor Co., Ltd.
As a well-known sensor and monitoring product solutions' provider,
Micro Sensor has been committed to the development and manufacturing of reliable pressure sensors,
transmitters, electromagnetic flow meters and wireless devices for 50 years.

Tel: +86 917 3600739
Email: sales@microsensor.cn
Micro Sensor GmbH
The connection between Micro Sensor and Europe.
With quick response and continuous support, Chinese high-quality products and
​customized solutions can be introduced to Germany and other EU countries.

Tel: +49 201 9599 1858
Email: info@microsensorcorp.de
Micro Sensor (Shanghai)
The global communication and cooperation platform
with the ability to integrate the advanced resources on the base of Shanghai.
Quantity specified application and solution can be introduced.

Tel: +86 21 26063725
Email: hr@shmicrosensor.com
Micro Sensor IoT
Focus on the development and application of data terminals and platforms
in the fields including urban water distribution systems, public tunnels,
​ water supply and drainage, and fire safety, etc.

Tel: +86 29 88346384
Email: sales@microsensor.cn
To Be Continued...
R&D Center

R&D Center

​Technology accumulated almost 50 years, basic research

Sales

Sales

​Quick response, customer empathy, connect to world, constant support

Transmitter Facility

Transmitter Facility

Global on-site technical support, digital compensation, non-linearity correction technics
Sensor Facility

Sensor Facility

​Fully automatic chip mounting system, diaphragm welding system, laser trimming

Flowmeter Facility

Flowmeter Facility

​0.05% flow calibration system, 37m high pressure-steady water tower, 0.005% electronic weighing system

Supply Chain

Supply Chain

​Reasonable cost, flexible PMC, timely delivery, global sourcing
Trusted By