Aquatech Mexico is an exhibition and conference dedicated to the water technology industry. Focus on sustainability and efficiency, Aquatech Mexico 2023 shows the latest advancements and solutions in water treatment, wastewater management, desalination, and water resource conservation.
Micro Sensor pressure sensors, level transmitters, flow meters and measurement instruments help improve the efficiency, reliability and quality of water treatment processes for sustainable water management and conservation.
The following is Micro Sensor exhibition information at Aquatech Mexico 2023.
· Exhibition: Aquatech Mexico 2023
· Date: September 5-7, 2023
· Venue: Centro Citibanamex, Mexico
· Website: https://www.aquatechtrade.com/mexico
· Booth No.: 1940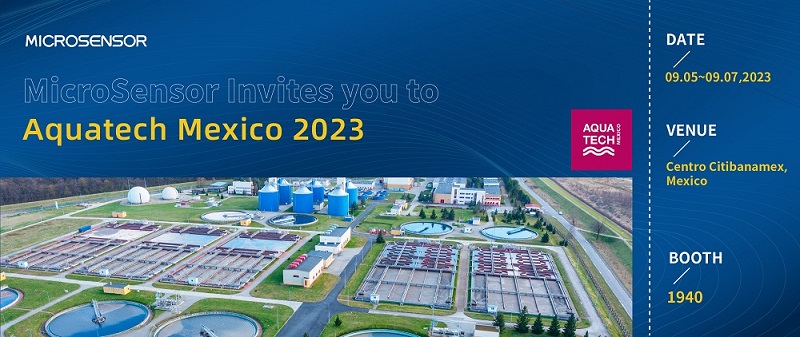 Micro Sensor Co., Ltd. is a globally serving industrial automatic control instrument manufacturer and solution provider. We provides pressure, level, flow, and temperature monitoring instrument solutions for for water treatment, desalination plants, wastewater treatment, power generation, and chemical processing. The product range includes pressure sensor, pressure transmitters, level transmitters, flow meters, temperature transmitters and other industrial process instruments.
Welcome to discuss with our team of experts how we can collaborate to address challenges and propel the industry towards a safer and more sustainable future.