SPE Offshore Europe is Europe's premier exhibition about oil and gas energy. SPE Offshore Europe 2023 provides a platform to share knowledge of the latest advances and technologies in offshore energy for professionals, experts, and decision-makers. SPE Offshore Europe 2023 is likely to focus on sustainable energy transitions, energy security.
Micro Sensor solutions aim to measure and monitor pressure, level, flow and temperature changes in oil and gas industry systems. The accuracy and reliability of Important parameters are critical to the safe and efficient operation of the industry.
The following is Micro Sensor exhibition information at SPE Offshore Europe 2023.
· Exhibition: Offshore Europe 2023
· Date: September 5-8, 2023
· Venue: P&J Live, Aberdeen, Scotland
· Website: https://www.offshore-europe.co.uk/
· Booth No.: 1U49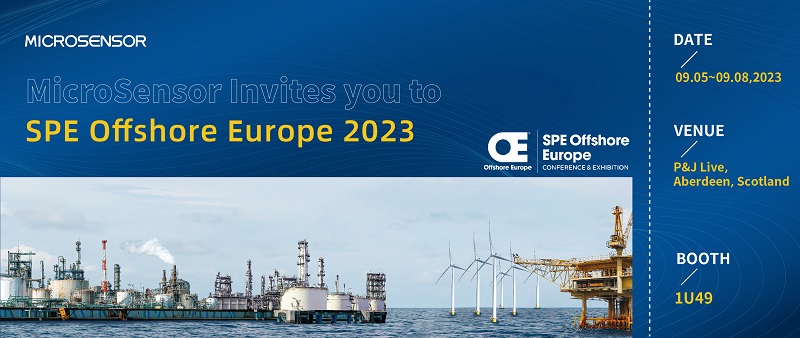 Micro Sensor Co., Ltd. is a globally serving industrial automatic control instrument manufacturer and solution provider. We provides pressure, level, flow, and temperature monitoring instrument solutions for for industrial automation, oil and gas, new energy. The product range includes pressure sensors, pressure transmitters, level transmitters, temperature transmitters, flow meters, and other industrial process instruments.
Welcome to discuss with our team of experts how we can collaborate to address challenges and propel the industry towards a safer and more sustainable future.