The PetroChem Canada Conference & Expo covers the topics of petroleum and chemical industries related to exploration and production, refining and processing, and technological advancements.
Micro Sensor showcases the latest products, solutions, and technologies at the PetroChem Canada Conference & Expo in the Progressive Auto Sales Arena in Sarnia, Ontario.
Exhibition: Petrochem Canada2023
Data: June 20-21, 2023
Venue: 1455 London Rd, Sarnia, ON N7S 1P6
Website: https://www.petrochemcanada.com/
Booth No.: 212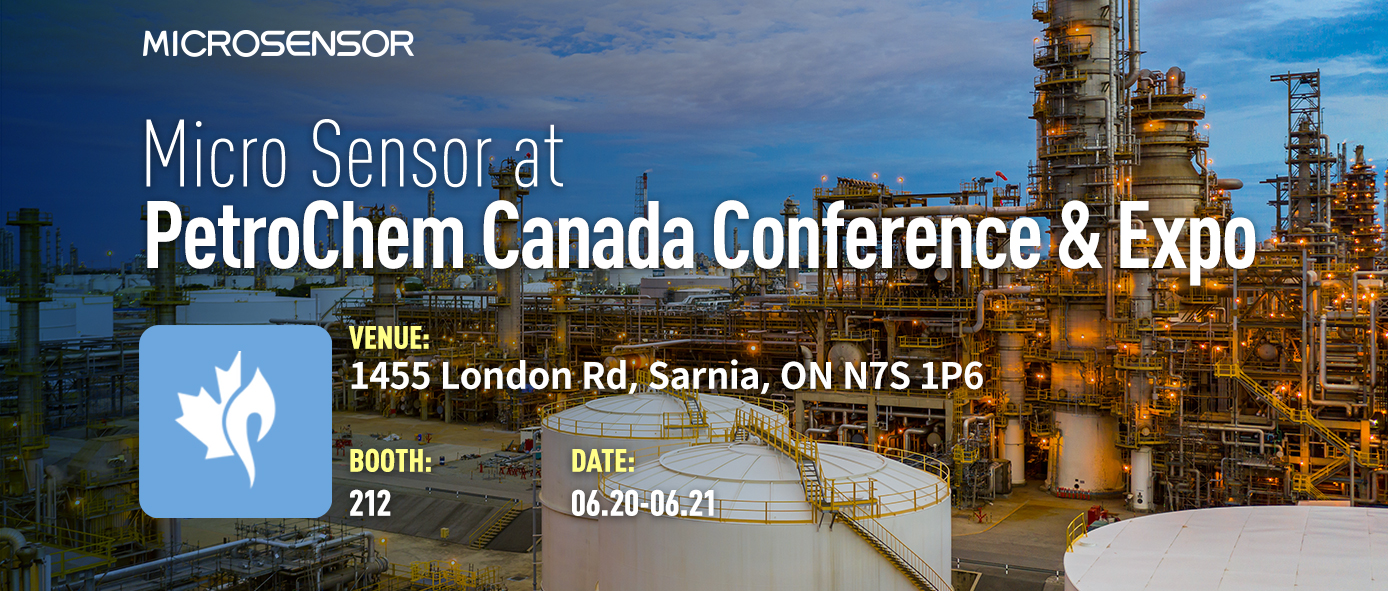 At the exhibition site, MicroSensor will bring intelligent pressure monitoring instruments and automation solutions for oil extraction, refining, gathering & transportation, and processing & chemical field.
Our products include pressure sensors and transmitters, liquid level sensors, and flowmeters.