Micro Sensor will participate in the exhibition as scheduled. We will present a full range of pressure sensors, pressure transmitters, liquid level transmitters, temperature transmitters and electromagnetic flowmeters at the exhibition. We sincerely invite you to come!
Exhibition:
SENSOR+TEST 2022
Date:
May 10 - May 12, 2022
Venue:
Messezentrum Nürnberg, Germany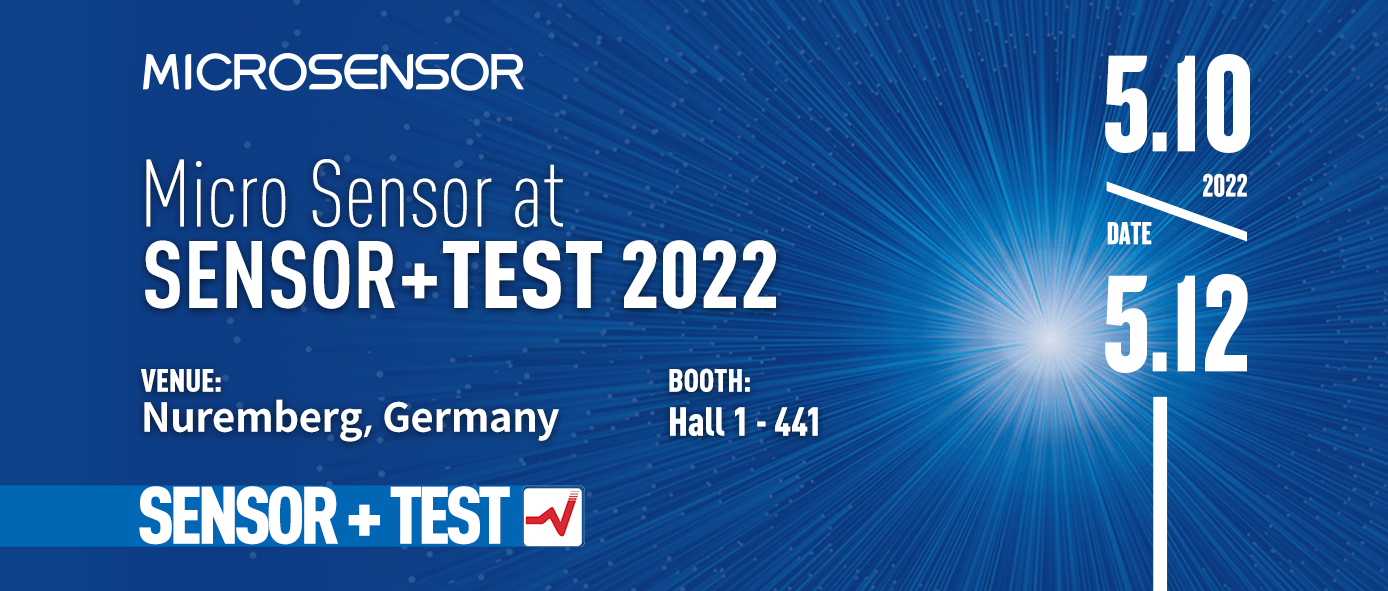 Micro Sensor has participated in the exhibition since 2008, and it has been the 13th year. Before that, with the leading product technology and excellent product quality, we have won good reputation among the European market and companies in the same industry.
In this exhibition, Micro Sensor will once again appear at the exhibition with a new visual image, and present a full range of high-quality, technologically advanced sensor products and customized product solutions. We look forward to you visiting the booth to discuss cooperation!
MicroSensor has been developing and manufacturing piezoresistive pressure sensors since 1971. After more than 50 years of experience in design, development, and manufacturing, it has become an industry leader in China's semiconductor piezoresistive pressure sensors. Our products cover: pressure sensors, pressure transmitters, liquid level transmitters, electromagnetic flowmeters, Internet of Things wireless monitoring terminals and other instrumentation. We provide customized product solutions for more than 20,000 customers in more than 100 countries and regions around the world in the fields of water conservancy and water affairs, petrochemicals, smart cities, smart fire protection, aerospace, navigation, food and medicine.