Micro Sensor will participate in the exhibition as scheduled with a full range of intelligent monitoring equipments such as pressure sensors, pressure transmitters, liquid level transmitters, temperature transmitters and electromagnetic flowmeters. Welcome to visit the booth.
Exhibition: Hannover Messe2022
Date: May 30 - June 2, 2022
Venue: Hannover International Exhibition Center
Booth No.: Hall11-B61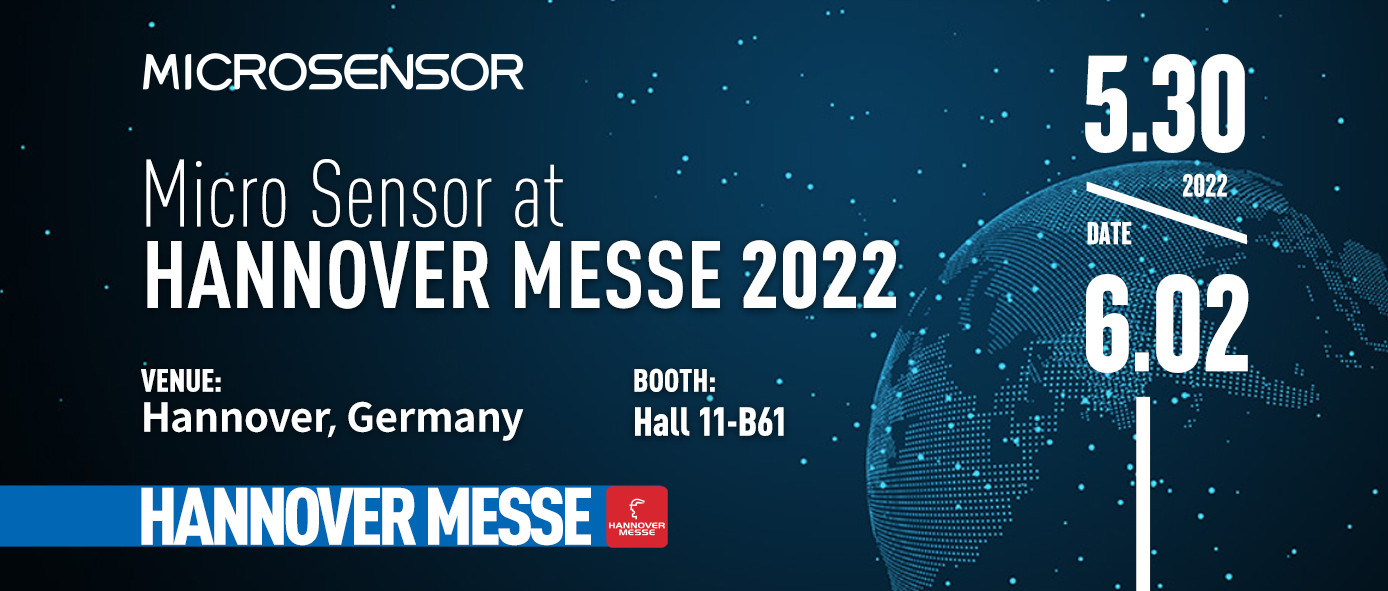 Hannover Messe is the world's most professional international trade exhibition involving a wide range of industrial fields. It was founded in 1947 and has a history of 72 years. It is an important link for global industrial design, processing and manufacturing, technology applications and international trade.
At the exhibition site, we will provide you with pressure sensing solutions related to process control automation, including intelligent monitoring of industrial storage tank liquid level, intelligent monitoring of industrial gas, intelligent monitoring of water, pressure measurement of mechanical equipment, ship pressure/liquid level monitoring, etc. We look forward to your visit, and make joint efforts to promote the intelligent transformation of global manufacturing enterprises!
MicroSensor has been developing and manufacturing piezoresistive pressure sensors since 1971. After more than 50 years of experience in design, development, and manufacturing, it has become an industry leader in China's semiconductor piezoresistive pressure sensors. Our products cover: pressure sensors, pressure transmitters, liquid level transmitters, electromagnetic flowmeters, Internet of Things wireless monitoring terminals and other instrumentation. We provide customized product solutions for more than 20,000 customers in more than 100 countries and regions around the world in the fields of water conservancy and water affairs, petrochemicals, smart cities, smart fire protection, aerospace, navigation, food and medicine.