The annual international industrial event, Hannover Messe, will be held at the Hannover Exhibition Center in Germany from April 17th to April 21st. As a long-established exhibitor at Hannover Messe, MicroSensor will come as scheduled. We are looking forward to your visit at booth B61 in Hall 11!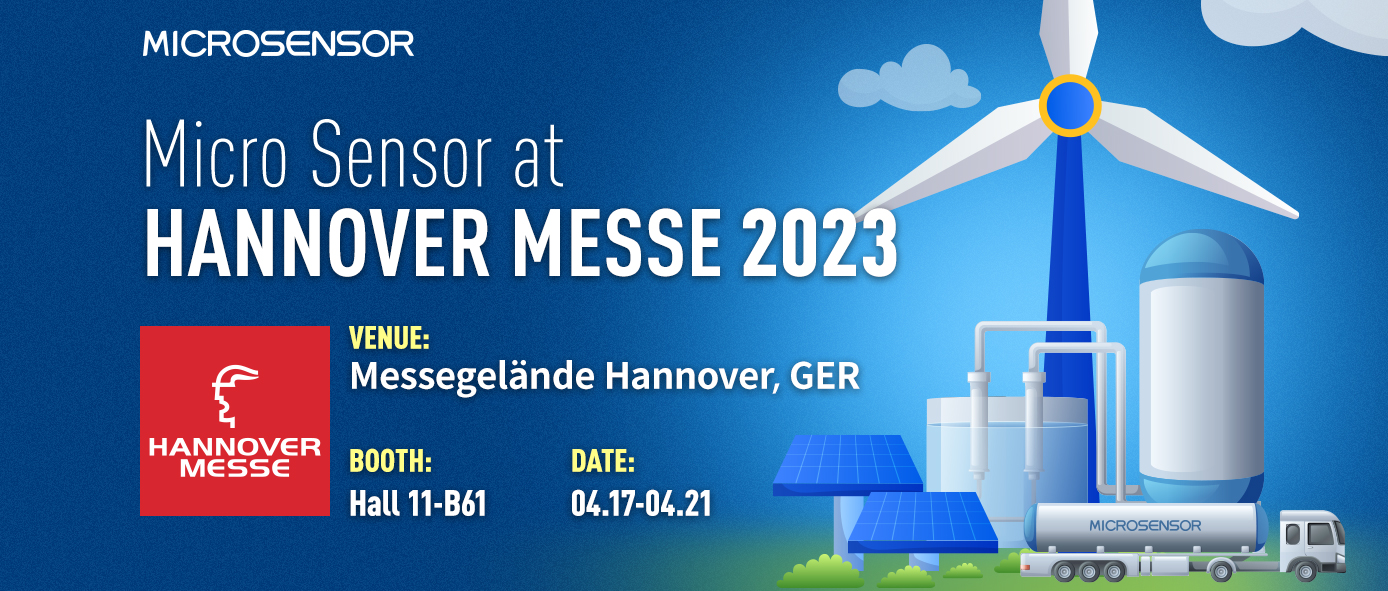 Exhibition: Hannover Messe2023
Date: April 17-21, 2023
Venue: Messegelände, D 30521 Hannover
Booth: Hall11-B61
Get free tickets from MicroSensor to HANNOVER MESSE 2023 here or scan the code below

In this exhibition, Micro Sensor will participate in the exhibition together with the subsidiary Shanghai Leeg Instrument. We will bring intelligent monitoring products such as pressure sensors, pressure transmitters, liquid level transmitters, and electromagnetic flowmeters, as well as intelligent solutions related to green energy. We look forward to your visit, and together with MicroSensor, we will contribute to promoting the transformation and upgrading of global industrial automation and promoting energy conservation and emission reduction!
Micro Sensor Co., Ltd., is a professional manufacturer of pressure sensing instruments since 1971, the products portfolio includes pressure sensors, pressure transmitters, liquid level transmitters, temperature transmitters, flow meters and other instruments and meters, serving more than 20,000 customers in more than 100 countries and regions around the world. We will continue to provide customized products and solutions in the fields of oil & gas, renewable energy, water treatment, HVAC, aerospace and navigation, hydraulic equipment, industrial automation and industrial Internet of Things, etc.