The annual international exhibition, Offshore Technology Conference, will be held at the NRG Center in Houston, USA from May 1-4, 2023.
MicroSensor will come as scheduled. We are looking forward to your visit at booth 4705-1!
Exhibition: OFFSHORE TECHNOLOGY CONFERENCE 2023
Date: 1–4 MAY, 2023
Venue: NRG PARK, HOUSTON, TEXAS, USA
Booth: 4705-1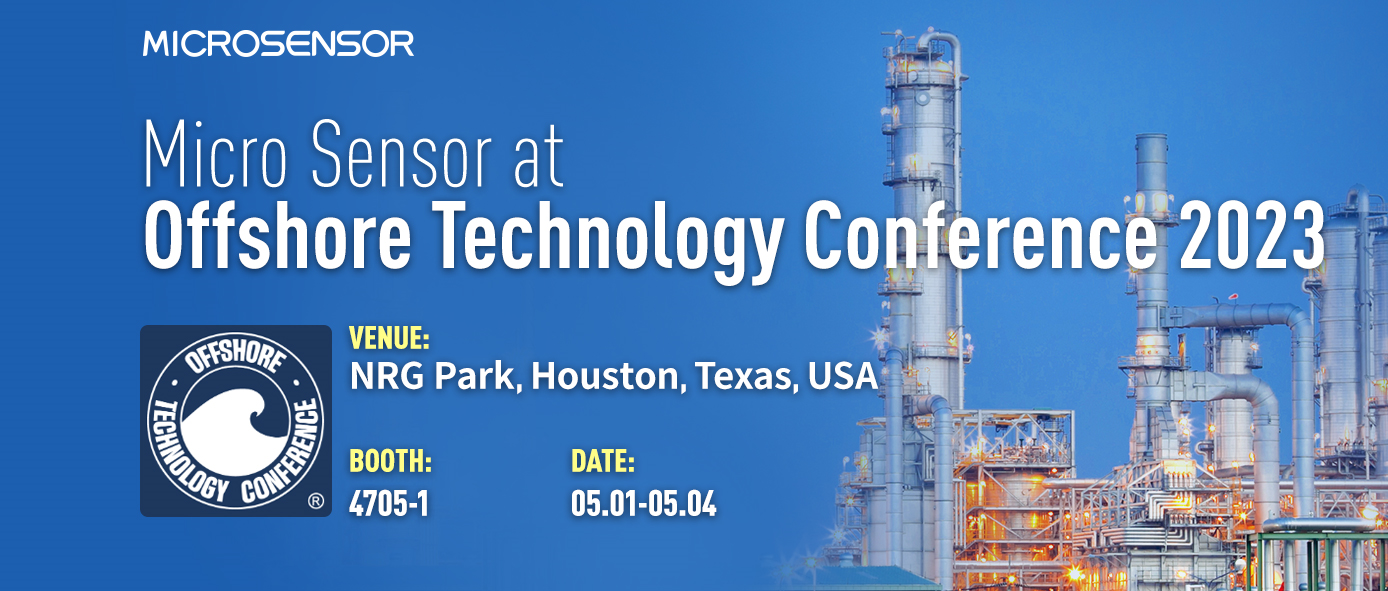 About the Offshore Technology Conference 2023
The Houston OTC 2023 was organized by the Society of Petroleum Engineering and Technology (SPE) in 1969. After more than 40 years of development, it has become an important professional exhibition in the world in the fields of oil and gas exploration, production, production, and environmental protection. exhibition. The exhibition gathered the world's major oil companies and many international excellent suppliers of oil equipment and buyers from all over the world. It is recognized by industry insiders as one of the important platforms for products to enter the United States.
About MicroSensor
In this exhibition, Micro Sensor will bring intelligent monitoring products such as pressure sensors, pressure transmitters, liquid level transmitters, and electromagnetic flowmeters, providing intelligent solutions related to digital oil fields, oil exploration, processing monitoring instruments, etc. We are looking forward to your visit and cooperation for the development of world oil and gas exploration, exploitation, production, and environmental protection together with MicroSensor.