From August 31st to September 1st, Micro Sensor GmbH representative visited Althen Sensors & Controls, a well-known sensor company in the Netherlands, for a business exchange and sharing.
Mr. Lu Kai, General Manager of Micro Sensor GmbH, introduced the products including pressure sensors, pressure transmitters, level transmitters, and flow meters, etc. and detailed solutions.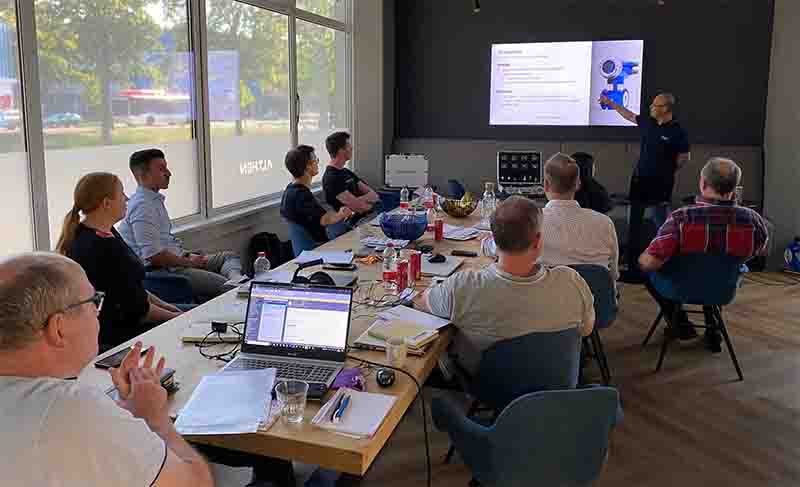 Althen Sensors & Controls, which began to cooperate with Micro Sensor in 2020, has become the distributor of Micro Sensor since then. At present, there are 15 cooperation projects between us. The main products of cooperation are pressure transmitters and liquid level transmitters. Althen Sensors & Controls is one of the high-quality agents of Micro Sensor.
This trip to the Netherlands allowed Althen Sensors & Controls to have a better understanding of Micro Sensor's products and solutions, and a deeper cooperation between us, which is conducive to enhancing Micro Sensor's influence in the Netherlands and even the entire European market.
Since 1971, Micro Sensor Co., Ltd., is a manufacturer of sensing and monitoring instruments supplying the world, with more than 500 employees and a subsidiary in Germany Micro Sensor GmbH.
Micro Sensor has 103 patents and 121 product certifications, our products cover pressure sensors, pressure transmitters, liquid level transmitters, electromagnetic flowmeters, and Internet of Things wireless monitoring terminals. We have served more than 20,000 customers in more than 100 countries and regions around the world in oil and gas treatment, environmental protection engineering, and water conservancy construction, mechanical equipment, marine systems and other fields with customized product solutions.
Founded in 2018, Micro Sensor GmbH is a link between Micro Sensor and European countries, and is committed to providing faster, high-quality and professional industrial automation control instruments and solutions for European customers.