Typical Malfunctions and Solutions
No Display, No Output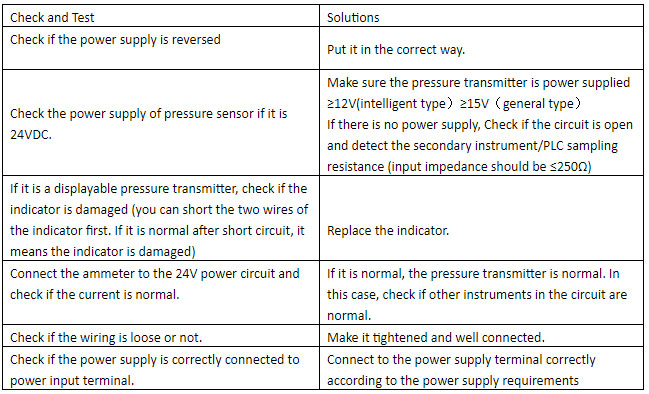 Pressure transmitter output is ≥20mA.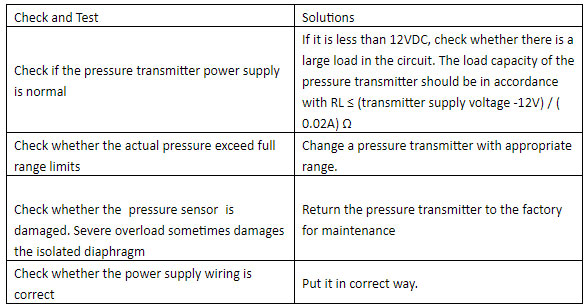 Pressure transmitter output is ≤4mA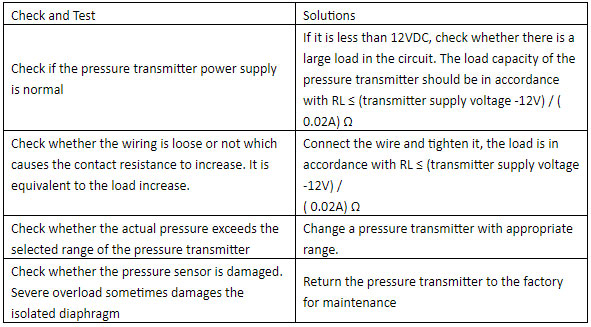 Wrong display/output signal with error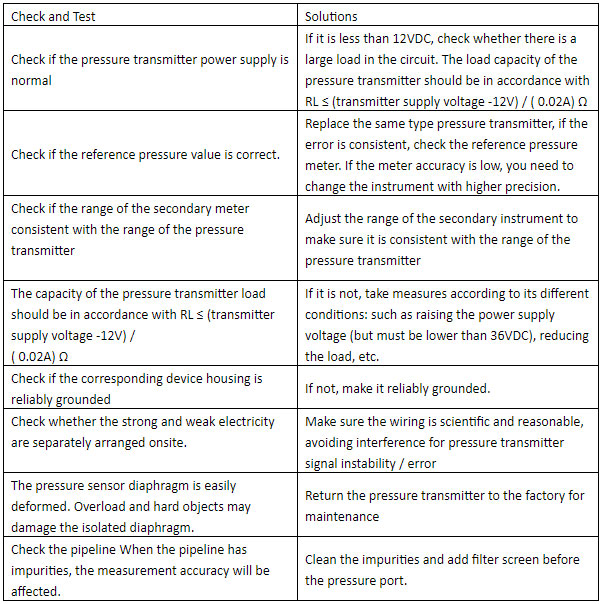 Contact Us
Above are common malfunctions and solutions for 4~20mADC pressure transmitters, while there are other analog and digital pressure transmitters and common malfunctions also. We cannot list them all. If you have problems with pressure measuring and sensing, feel free to contact us via sales@microsensor.cn. Our professional sales will reply you within 24 hours.