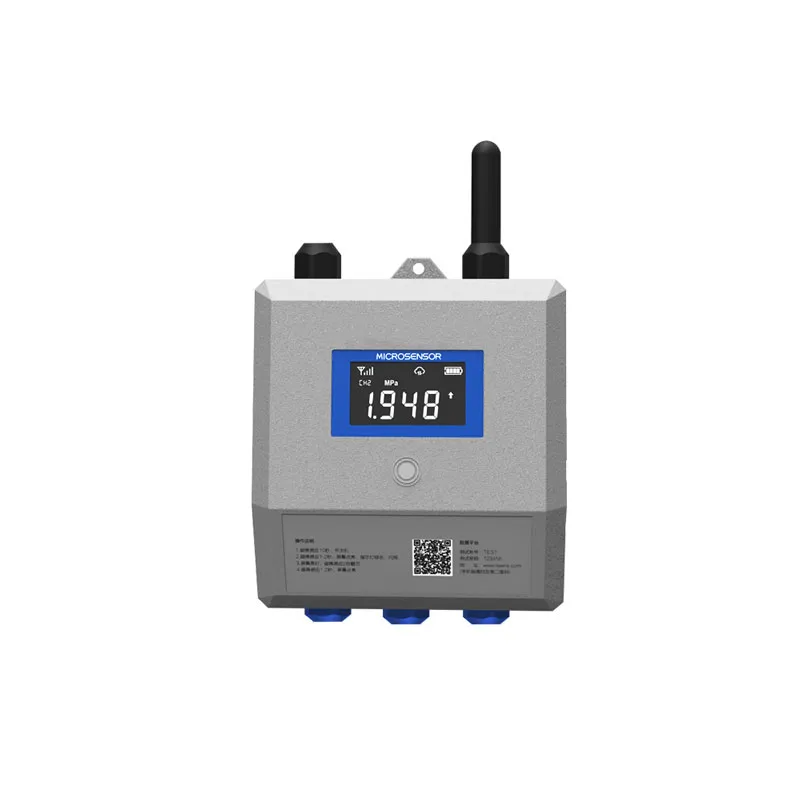 It can be used to detect real-time data of many monitoring points in a large area, such as monitoring of pressure, flow of drinking water pipeline, subterranean water, stockbreeding, level of dam, wind, rain, circumstance humidity, air quality, water flow, image and fire pipeline etc. especially suitable for underground well application which has bad environment.
Below are FAQs of Earth1006 remote monitoring terminal, we have divided them into three parts: hardware, software and installation.
Hardware
Q: What we should do when we receive the device?
A: Firstly, check and make sure you have received all the elements complete as the packing list;
Secondly, inspect the product according to the manual instruction, connect the power supply, and check the label information on the right side of the device. You can check the data on the data platform also.
Feel free to visit iot.microsensor.cn which offers more details and demo video etc.
Q: How long will the battery of Earth1006 last?
A: Earth1006 has built-in battery, the lifespan of the battery depends on the sampling and sending frequency and consumption of related sensors.
Generally, it can operate over 3 years if the acquisition frequency is 1 time per hour.
Visit iot.microsensor.cn and the "CALCULATOR" function will help you too.
Q: What frequency channel does Earth1006 remote monitoring terminal have?
A: Earth1006 supports 2G, 3G, 4G, and NB-IoT network globally.
Q: How many sensors can be connected to Earth1006 remote monitoring terminal?
A: 8 sensors can be connected to Earth1006 at most.
Q: What's the protection of Earth1006? Does it work underwater?
A: Earth1006 remote monitoring terminal is IP68 Protected, it can work 30 days under 1m water based on the design construction.
Software
Q: How can we log in the data platform?
A: PC and mobile data platform are both available. Visit www.iisens.com or m.iisens.com and log in with username and password.
Q: How does the alarm function work?
A: You can add your email address in administration area in data platform for receiving regular alarm messages. Master on-site conditions remotely and make adjustment in time.
Q: Is there a private data platform for us?
A: Yes, visit www.iisens.com with your account and you can upload your logo, company information etc.
Installation
Q: What parts shall be prepared to install Earth1006 Remote Monitoring Terminal?
A: No extra accessories are needed. We offer you packaged accessories including: Magnetic bar*1, Hanging bracket*1, M5 screw *1, φ8mm Expansion screw *3, φ200mm Stainless steel hoop*2.
Check the operation manual carefully and follow the procedures to finish installation.
Q: Shall level sensor be protected for on-site installation? What protections should have for level sensor installation?
A: In order to protect the level sensor from damaging by water flow, an installation of a φ40-50 tube with the level sensor is essential.
If you have more questions or any unique requirement, feel free to contact us via sales@microsensor.cn. Our engineers will reply you within 24 hours.