From November 15th to 17th, Micro Sensor went to Singapore to participate in the largest oil and gas industry event in Asia - OSEA2022. Micro Sensor brought pressure sensors, pressure transmitters, liquid level transmitters, electromagnetic flowmeters, and other products to the exhibition, and provided solutions for industrial gas pressure monitoring, fuel & chemical storage tank liquid level monitoring, and crude oil processing flow monitoring, etc.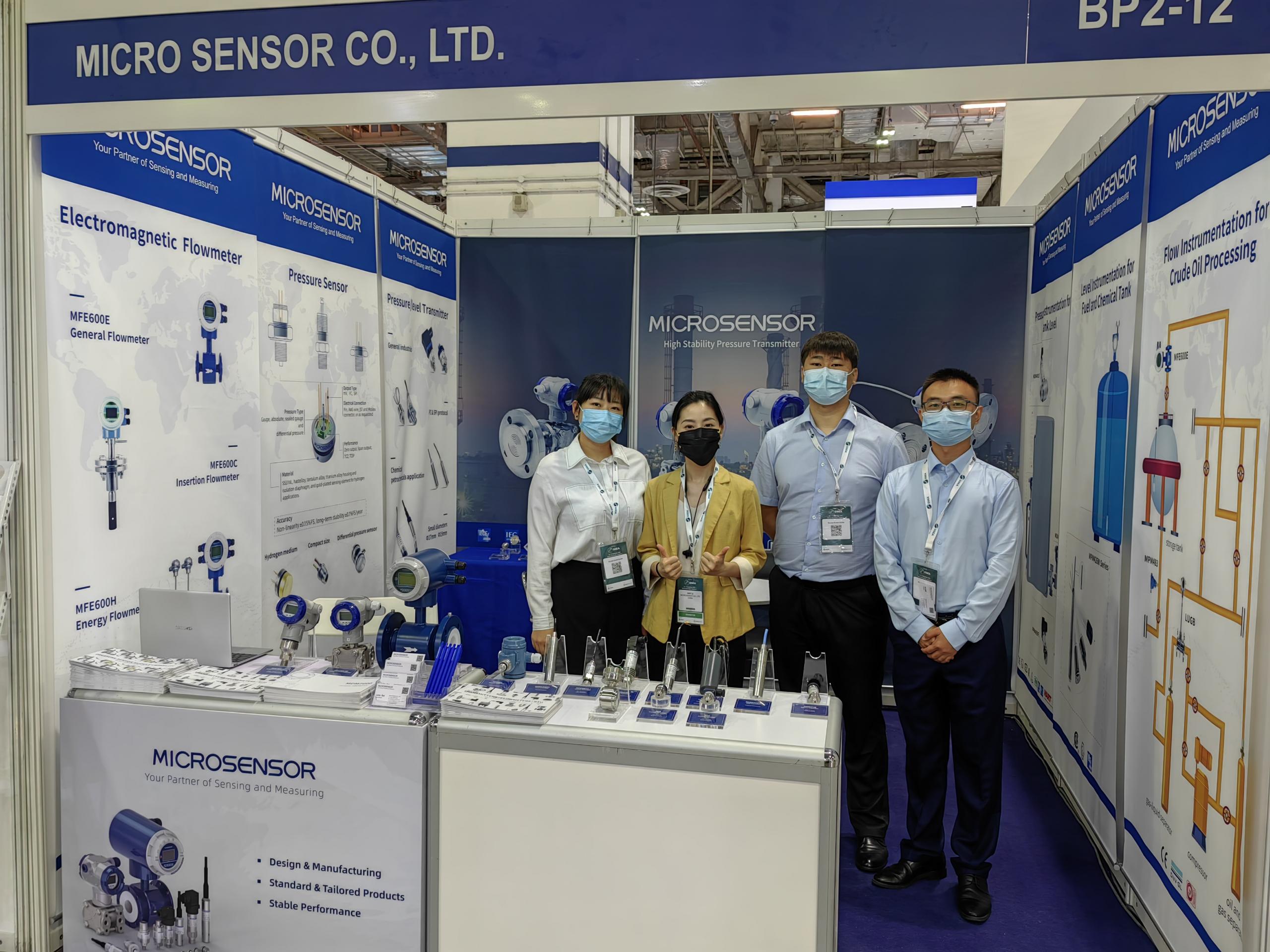 Industrial Gas Pressure/Level Monitoring
In the process of industrial production, there are high requirements for the preparation, storage, and transportation of gases such as nitrogen, oxygen, carbon dioxide, argon, hydrogen, and helium. Micro Sensor offers MDM7000-DP differential pressure transmitter, MDM4901FL differential pressure transmitter, and MPM489 pressure transmitter to monitor the pressure and liquid in the process of industrial gas production, storage, supply, and use in real-time.
Fuel & Chemical Storage Tank Level Monitoring
Various liquids such as fuel oil, chemicals, lubricating oil, pesticides, etc, often require storage tanks in the process of industrial production, storage and distribution. The real-time monitoring of the liquid level of the storage tank plays an important role in ensuring safe production and improving the level of automation management. Micro Sensor MPM426W Series submersible liquid level transmitter is specially developed for fuel & chemical monitoring with stability and reliable performance. It is suitable for medium environments with high requirements for corrosion resistance, protection, and explosion-proof performance. It provides an effective solution for the field automation control system.
Crude Oil Process Flow Monitoring
In the process of crude oil refining and production, it is very important to monitor the flow in the pipeline in real-time. Micro Sensor MFE600E electromagnetic flowmeter features high accuracy, high reliability, good stability, and long service life. It can accurately measure real-time data in the process of crude oil processing and plays a great role in improving the level of production automation.
Micro Sensor Co., Ltd. provides pressure & level sensors and transmitters for gas and liquid measurement. Temperature transmitters and flow meters are also available. It is a high-quality and reliable supplier of sensors and monitoring instruments.
Micro Sensor is a reliable sensor and monitoring instruments manufacturer. We provide monitoring and control products and solutions for oil & gas, renewable energy, water and sewage management, hydraulic and pneumatic equipment, industrial automation, etc.