From October 12th to 13th, Micro Sensor Co., Ltd. (MicroSensor) went to the UK to participate in the local representative water, wastewater, and environmental monitoring conference and exhibition - WWEM2022. MicroSensor brought pressure sensors, pressure transmitters, liquid level transmitters, electromagnetic flowmeters, IoT monitoring terminals, and other products to the exhibition, and provided pressure/liquid level/flow monitoring solutions related to water treatment.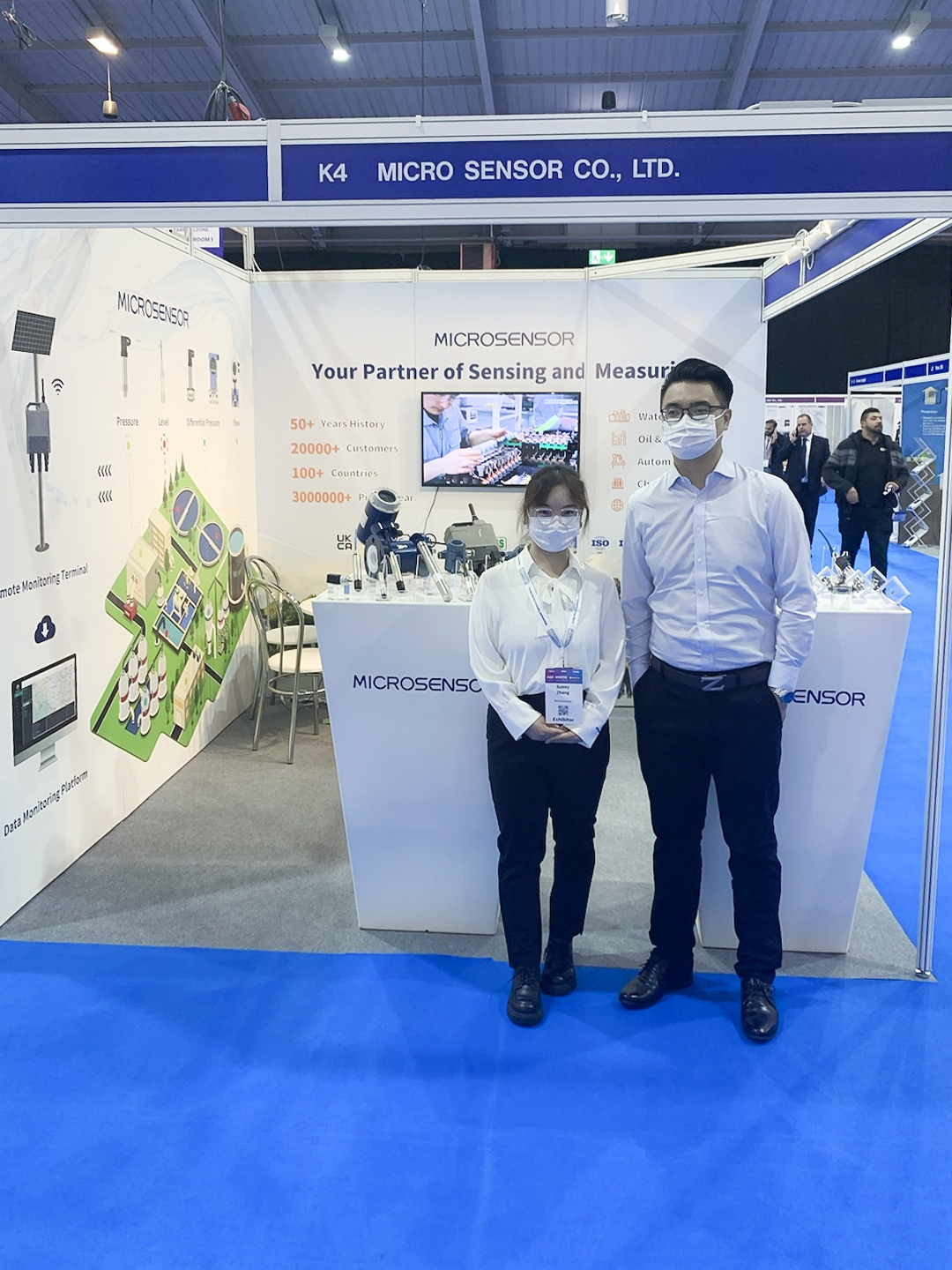 For water supply applications, MicroSensor offers MPM4700, MPM489W liquid level transmitter, MPM489 pressure transmitter, MFE600E electromagnetic flowmeter, etc. to monitor the water level of the water plant reservoir, the pressure of the pipe network, and the status of the pipe network flow, which helps to realize the monitoring and statistical analysis of the production of the entire water plant, so as to ensure the safe production and operation of the water plant.
For wastewater treatment applications, MicroSensor MFE600E series electromagnetic flowmeters can be used to realize the automatic operation of wastewater treatment monitoring, reduce labor and material costs, help enterprises and wastewater treatment plants to realize the timely adjustment of wastewater treatment processes and improve wastewater treatment efficiency.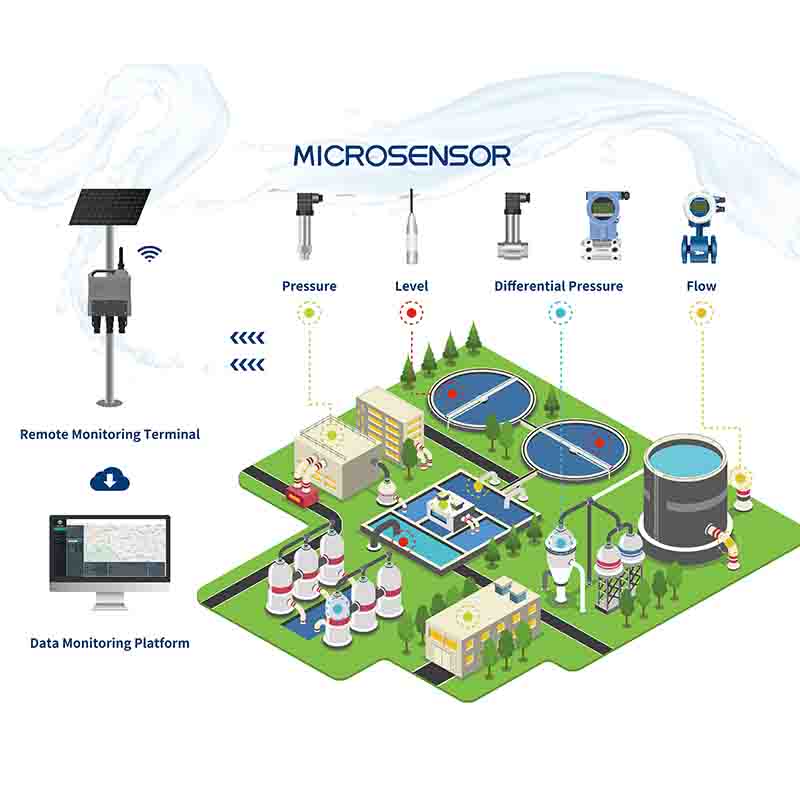 During this trip to the WWEM exhibition in the United Kingdom, MicroSensor not only strengthened and met many new and old customers but also learned about the most cutting-edge products and technology trends in the industry. In the future, MicroSensor will continue to innovate technologies in combination with actual application scenarios and market demands to provide more accurate, stable, and intelligent monitoring products and solutions for more customers, and contribute to the intelligent and sustainable development of the water treatment industry.
As a world-renowned company and a high-quality, reliable supplier of sensors and monitoring instruments, Micro Sensor Co., Ltd. develops and manufactures industrial measurement sensors, providing customers with sensors and transmitters for pressure and liquid level measurement of fluid media (gas, liquid), as well as temperature transmitters, flow meters, and IoT terminals, etc., MicroSensor's products have sold to more than 100 countries and regions around the world. With more than 20,000 customers, our products are widely used for oil and gas, renewable energy, industrial gases, water and sewage, marine vessels, HVAC, hydraulic and pneumatic equipment, industrial automation, food and medical and industrial Internet of Things, and other fields to provide monitoring products and solutions.