Introduction
The M6 and M7 indicators display full 4 digits from -1999 to 9999 and show the digital value clearly both in bright light and dark light conditions.

M6 LED Indicator

M7 LCD Indicator
Both M6 and M7 indicators have two outlines optional: square and round shapes. The square indicator can be connected to the pressure transmitter with a 4mA~20mA DC output signal and Hirschmann plug directly; and for the round indicator, its housing rim has many installation slots for user users' applications, for example, using in 2088 housing.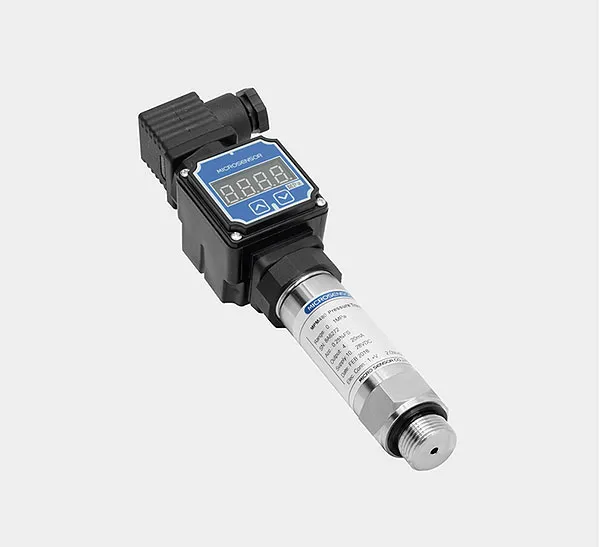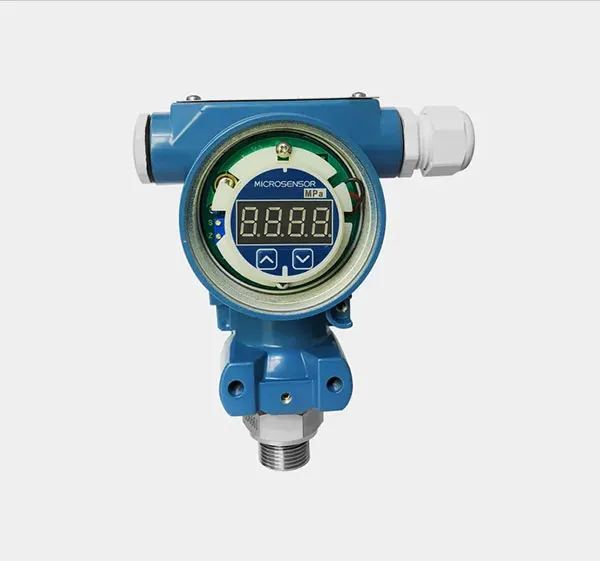 Features
1. 2-wire type, powered by 4mA~20mA DC loop without extra power supply
2. Stable and reliable performance with industrial-grade MCU

3. -1999 to 9999 display

4. Key button for modifying and calibration

5. Widely used both in bright light and dark light conditions with clear display

Specification

Type

M6

M7

Power supply

4mA~20mA DC loop without extra power supply

Range

3mA~25mA

Limited range

<80mA

Accuracy

±0.2%FS

Display detail

4 digits LED digital tube, red

4 digits LCD

Display range

-1999~9999

Voltage drop

≤3.8V

Application Temp

-20℃~70℃

-10℃~60℃

Limited Temp

-30℃~85℃

-20℃~60℃

Storage Temp

-40℃~85℃

-20℃~70℃

Relative humidity

0%~85%

Thermal drift

≤80ppm/℃

Sampling rate

3 times per second

Shock

5g,10Hz~200Hz

Impact

50g, 11ms

Electrical connection

Plug connection

Housing

Plastic

Weight

square indicator~70g, round indicator~15g
M6 and M7 indicators are highly interchangeable that they can be used for pressure sensors and pressure transmitters both from Micro Sensor and other transmitter manufacturers. Feel free to let us know your needs, our experienced engineers and sales are ready to offer you customized solutions.
MicroSensor, is a professional manufacturer of pressure sensors, pressure transmitters, transducers, level transmitters, and flowmeters.
Previous posts: Level Transmitters with Different Diameters
Next Chapter : MPM489, MPM489W Certified by ATEX Explosion-proof Certification