Environmental protection has always been an industry that we continue to cultivate deeply. Integrated sewage treatment equipment, environmental engineering, rural sewage treatment projects, membrane technology, etc. all belong to the category of the environmental protection industry. And our flow meter products are fully applied and recognized in these fields.
Due to the uneven terrain and scattered households in the countryside, some areas are separated by forests and rivers, which brings inconvenience to the centralized treatment of domestic sewage. In particular, the collection of sewage in the pipelines has become difficult, the cost of pipeline construction has risen sharply, and the maintenance and management are very troublesome.
Under such conditions, the application of integrated sewage treatment equipment can solve the problem very well. It is flexible and convenient in layout similar as a small sewage treatment plant. It can treat domestic sewage in villages and rural areas. It occupies less land, has short pipelines, and is fast in construction. The daily treatment capacity can reach 10 tons/day to 500 tons/day.
Process Flow
The integrated sewage treatment equipment adopts the AO+MBR process for treatment, the membrane effluent is discharged after reaching the standard, and the sludge is discharged into the sludge tank, which is regularly transported out for treatment.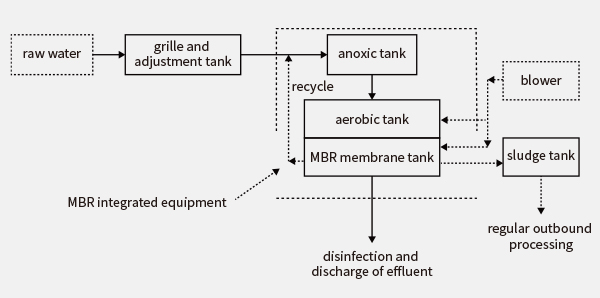 The raw water is pretreated by the grille and adjustment tank. The pretreated sewage first enters the anoxic tank of the integrated equipment and is denitrified in the anoxic tank. Then enter the aerobic tank to remove COD and BOD and carry out nitrification reaction to convert organic nitrogen into nitrate nitrogen, and then denitrify in an anoxic tank to remove nitrate nitrogen through reflux. The MBR membrane module is arranged at the end of the aerobic tank, and the water is pumped through the membrane pump.

In the whole process, the electromagnetic flowmeter plays an indispensable role - measuring the amount of sewage treatment & effluent discharge.
Micro Sensor Suggested Products



MFE600E Electromagnetic FLowmeter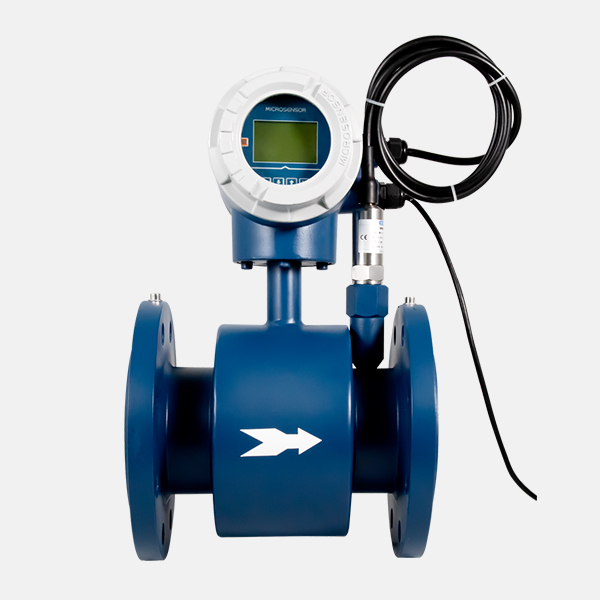 Features
● Accuracy: The accuracy level of the static mass method water flow standard device is 0.05, and the product can reach the highest precision of 0.2.

● Pressure resistance grade: The unique electrode and lining process can achieve a maximum pipeline pressure resistance of 25MPa.

● Flexible power supply mode: to meet all-weather application requirements, there are multiple options for power supply.

● All-round system docking: The signal output type covers almost all kinds of needs of the industrial site: analog signal, digital signal, wired output, and wireless output.

● Field adaptability: With special structural materials and processing technology, the instrument will not corrode even in the sewage well in a harsh environment.

● Product certificate: explosion-proof, CE certification, and other certifications.

● Simultaneous detection of multiple parameters: flow can be detected with pressure or temperature.
MFE600Z

Electromagnetic FLowmeter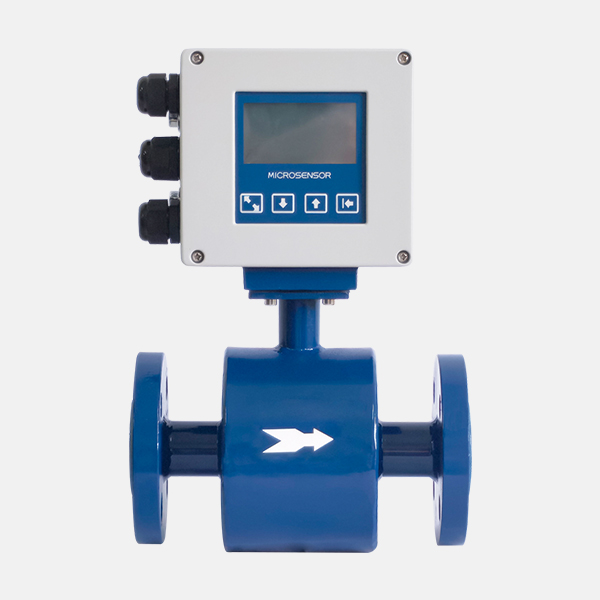 Features
● Accurate measurement: small flow measurement has high sensitivity, which can effectively cope with the application environment of small pipe diameter, small flow, and variable and complex medium composition.

● Anti-interference: strong anti-interference ability, not easily affected by complex working conditions.

● Stable performance: The separated type is IP68 protected, applicable for installation in humid and flooded environments.

● Stable signal: the signal has a separate line to ensure no interference and standard RS485 (Modbus) output signal.

● Simple design: square head design saves installation space.

● Convenient operation: high-brightness liquid crystal display, vertical menu structure, easier and clearer operation.
As an important part of today's development, environmental protection is closely related to our living environment. A small flowmeter and a complete set of processing equipment can effectively reduce pollution. To choose Micro Sensor is to choose "Reliable Sentinel", we not only provide high-quality products but also considerate and technical services.
The specific solution of sewage treatment equipment monitoring needs to refer to the actual situation, our technical team will provide you with the best product solutions, welcome to consult!