The different environmental climates, different storage conditions, and various unpredictable special conditions all over the world have brought great challenges to the monitoring of oil tank storage everywhere. How to choose the right monitoring equipment and reduce the cost increase due to the wrong equipment selection? In this article, Micro Sensor will demonstrate a collection of our oil tank monitoring equipment.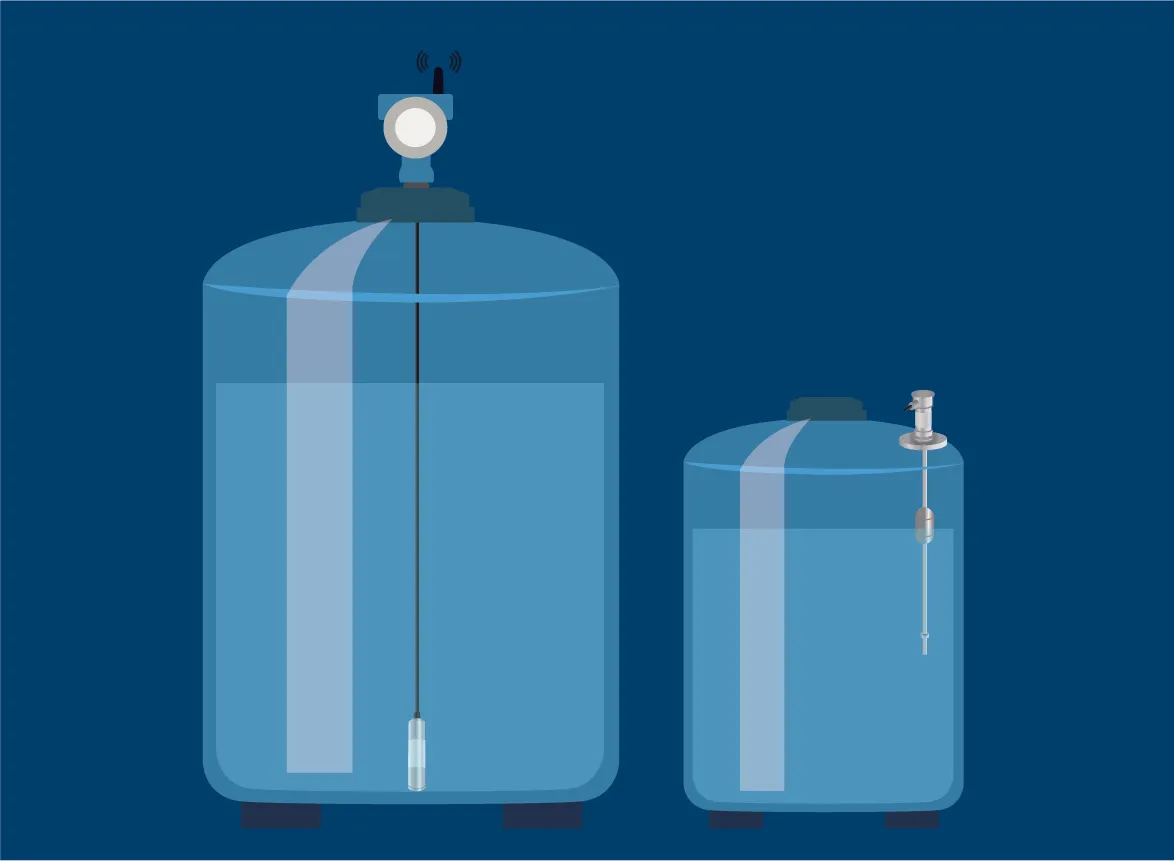 First, let us review the strict requirements for monitoring equipment for refined oil products:
1. The monitoring equipment needs to be debugged and easy to use;
2. The system is easy to deploy without changing the tank structure;
3. Multi-party linkage, which can facilitate timely alarm and corresponding failure;
4. The product chosen must be an explosion-proof.
According to the standards of oil product monitoring equipment, Micro Sensor has developed the following three products for oil tank level monitoring according to different oil tank conditions in different environments to help companies reflect the internal conditions of oil tanks in a timely manner.
Multiple Certificates - MPM489W Liquid Level Transmitter:
As an industry with strict requirements for monitoring equipment, MPM489W has strong performance and reliable quality to meet the various needs of the industry, and has obtained a number of certifications including ATEX explosion-proof, which is safer and more secure.
1.Integrated structure, no need for external adjustment, convenient operation and application
2.Small size, good long-term stability, ensuring stable monitoring without changing the tank structure
3.The protection level of the housing of the sensor part is IP68, and the protection level of the junction box housing is IP65. It is not easy to be damaged by the internal oil of the oil tank and cause damage to the equipment. It can be used for a longer time
4.RoHS/ATEX approved. The compliance with the Essential Health and Safety Requirements has been assured by compliance with: EN 60079-0:2012/A11:2013 and EN 60079-11:2012. The intrinsically safe explosion-proof product meets the requirements of Exia IIC T4 Ga. It is environmentally friendly and energy-saving, robust and explosion-proof, and safer to use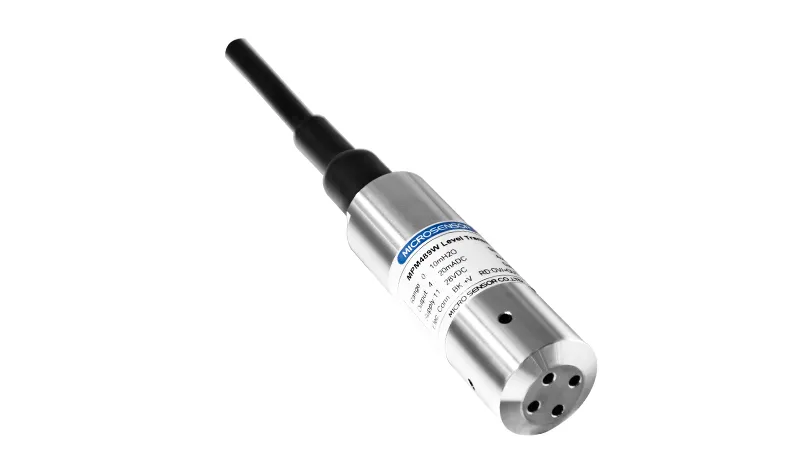 For Temperature-Changing Areas-MPM426W-PF Liquid Level Transmitter
The climate around the world is changeable, and many areas have large temperature differences. The MPM426W-PF liquid level transmitter is digitally compensated, so that it can still ensure accurate measurement even in the face of sudden temperature drops.
1.Accuracy: ±1%FS(≤3.5mH2O); ±0.5%FS(>3.5mH2O), the product is digitally compensated, and the measurement is more accurate
2.Output signal: 0.5V ~4.5V DC (three wires), with temperature output
3.Various compatible media, suitable for monitoring in a variety of situations
4.Fully welded submersible liquid level transmitter, the cable and the shell are sealed and connected. It can be used for a long time in a liquid compatible with the structural material of the transmitter, with reliable performance and stronger sealing performance
5.The integrated structure and standardized output signal provide convenience for field use and automatic control
For Extreme Climate - MPM4961T3 Liquid Level Transmitter
There are also many countries and regions in the polar circle of the earth. In winter, the temperature can reach tens of degrees below zero. Ordinary equipment cannot work normally under this extreme condition. That's why MPM4961T3 was designed.
1.Accuracy: ±0.25%FS or ±0.5%FS (including end point error, nonlinearity, hysteresis, repeatability and temperature error within the compensation temperature range)
2.All-stainless steel, all-welded structure, robust and durable, good sealing, so that oil is not easy to penetrate, and more reliable
3.Wide temperature range (-40~85℃), which can ensure stable operation and accurate measurement in extreme low-temperature environment
4.Can work within 200 meters underwater (IP68) for a long time, suitable for a variety of oil tank monitoring environments
5.Full temperature zone compensation (-40~85℃), under low-temperature environment, product accuracy is guaranteed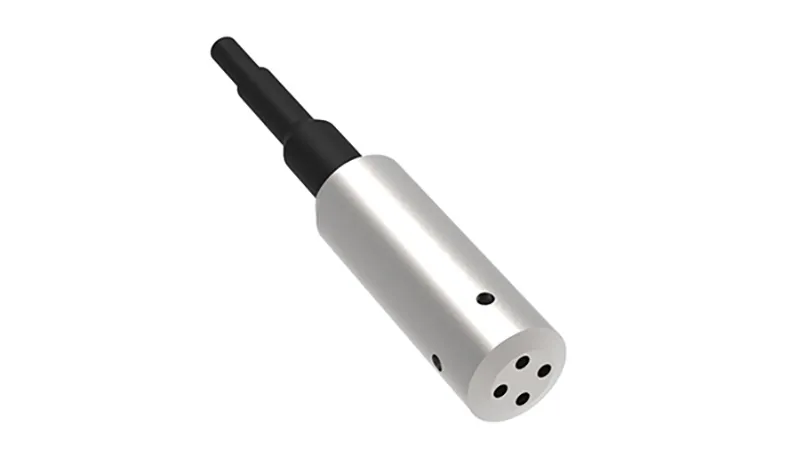 In the future, Micro Sensor will develop more diverse oil tank monitoring products to make customer enterprises more convenient and complete management, save more human costs and resources. If you have a special oil tank level measurement requirement, feel free to contact us via sales@microsensor.cn and our sales engineer will reply you within 24 hours.