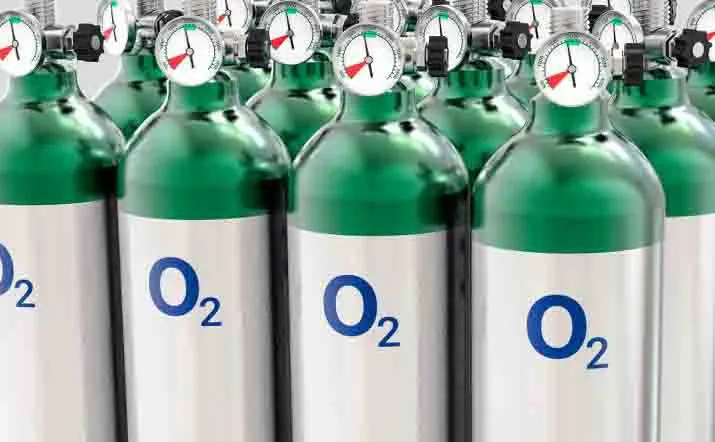 Why Oxygen Pressure Measuring Is Important?
Oxygen is widely applied in many fields such as medical use for oxygen supplementation, industrial use of iron melting, metal cutting, and welding and moreover, chemical use of material production, etc.

Generally, oxygen is stored and transported as a liquid in specially insulated tankers, containers and cylinders according to specific applications. In order to know the exact amount of oxygen in tankers for use, a reliable and accuratepressure sensorfor oxygen pressure measurement is vital.
Since oxygen is flammable and explosive with silicon oil, Micro Sensor develops specialized pressure sensors for oxygen pressure measurement with Fluorolube® oil-filled.
Products we offer for oxygen pressure measurement
1. For general differential oxygen pressure measurement
MDM4901FL is a differential pressure sensor, it is designed according to the requirements of differential oxygen pressure measurement and has 0.5%FS accuracy. Learn more information for MDM4901FL differential pressure sensor.

2. For pressure measurement needs display
MDM4760FL pressure sensor for oxygen pressure measurement is designed with local display. It features battery power supply and digital display.

3. For applications in hazardous environments
MDM483FL pressure sensor is an intrinsic safe version pressure sensor for oxygen pressure measurement. It is constructed with 2088 housing, ensuring safe application. What's more, it has an LCD display too.

4. For application needs remote monitoring
MDM6861GFL Wireless pressure sensor is available. It is battery powered, wireless type, supporting remote monitoring in long distance. With the MPM6861GFL pressure sensor, customers can monitor multiple spots at the same time.

So far, our pressure sensorfor oxygen pressure measurement has applied in oxygen cylinder, industrial welding, and melting, agriculture, etc. It has a stable and accurate performance and has won a good reputation among our customers.
Besides all needs mentioned above, there will be more different requirements for specifications and functions. Custom design is available. Feel free to contact us via sales@microsensor.cn or leave messages to us and our team will reply you within 24 hours.