MicroSensor is capable of custom design products and solutions for fluids measurement and control, both in general and process industries. In addition to standard products, we offer OEM services based on your unique needs and requirements since 1971. Focus on your individual needs, and provide exact solutions, MicroSensor are happy to support customers to maximize their value.
For the smart explosion-proof gauge/ differential pressure transmitters used in process industries such as oil and gas, pulp and paper, chemical, energy, food, and beverage, etc. MicroSensor provides intelligent pressure transmitters with high-performance monocrystalline silicon composite pressure sensing technology, performing high precision and strong stability. OEM/ODM solutions are available.
Customized Items We Can Offer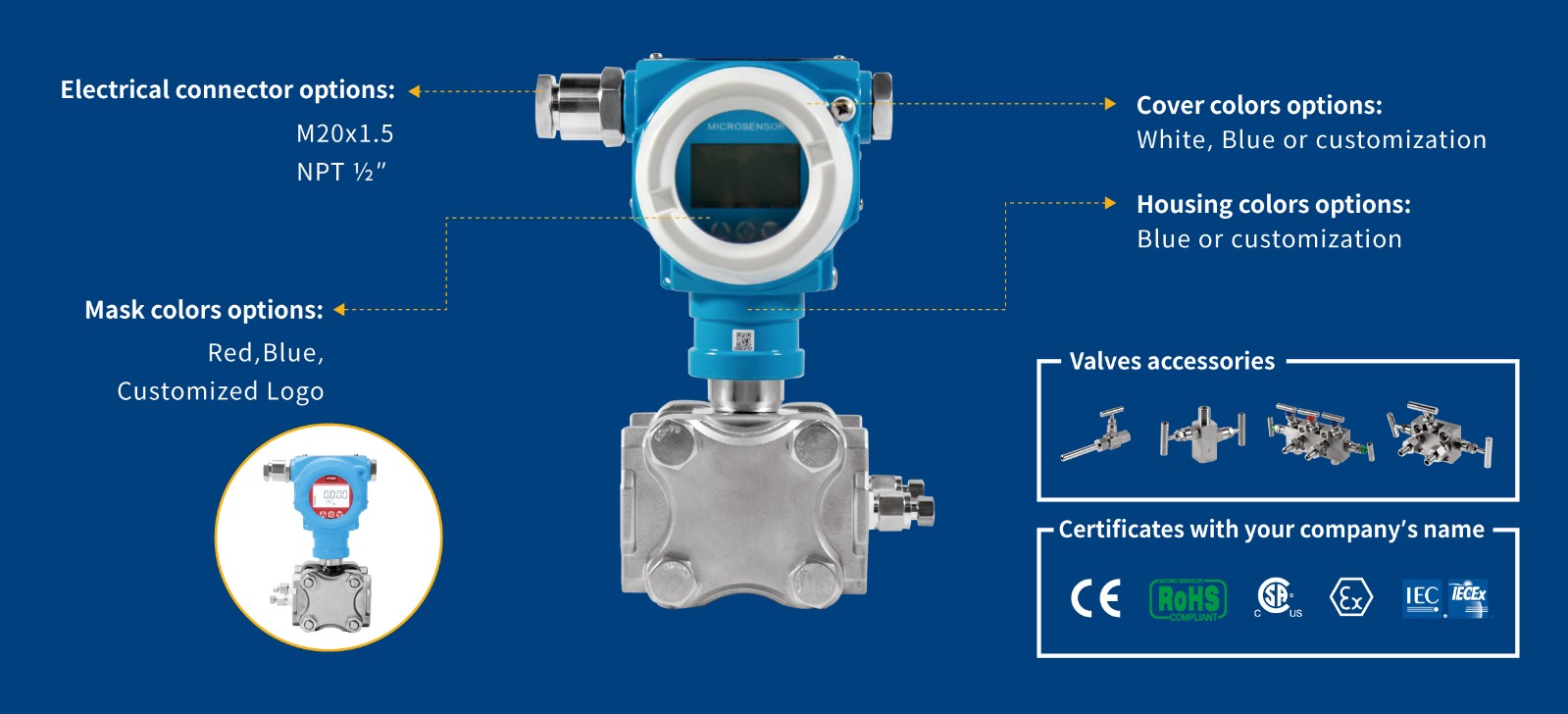 Electrical connector options: M20x1.5, NPT ½ ''
Mask colors options: Red, Blue, Customized Logo
Cover colors options: White, Blue, or customization
Housing colors options: Blue or customization
Certificates with your company's name: CE/IECEX/CSA/ROHS/IEC
Solution Applicable for Various Types

(Gauge, Absolute, Differential, Remote Diaphragm Seal)
Basic specifications:
Accuracy: ±0.075%,±0.1%,±0.2%URL

Output signal: 4mA~20mA DC、4mA~20mA DC+HART、Modbus-RTU/RS485
Power supply: 10.5V/16.5V~55V DC
Protection rating: IP67
Product performance also is customizable as requested. Feel free to contact us via mail or leave the messages below.