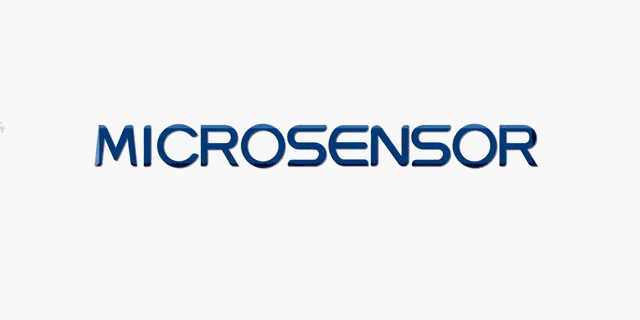 The Fifth Technology Conference -"Sharing Platform, Integrated Development"
On July 21, 2023, the fifth Technology Conference of Micro Sensor drew to a triumphant close in Xi'an, Shaanxi. Embracing the theme of "Sharing Platform, Integrated Development", the conference saw close to a hundred of R&D and technology professionals of Micro Sensor engage in vibrant technical exchanges and share their substantial achievements.
The discussions at the conference predominantly centered around three pivotal aspects: product design, technological process, and project management. A multitude of innovative research highlights were introduced, including "Metal Isolated Diffuse Silicon Pressure Sensors", "Silicon Micro-fused Special Gas Sensors", "Reliable Design of Pressure Transmitters", "Quantitative EMC Design Solutions".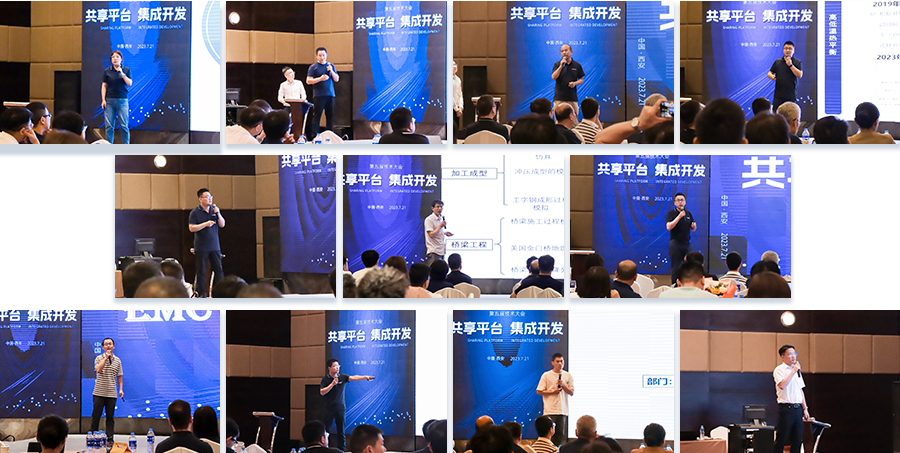 (Technical Sharing)
The conference was buzzing with an endless flurry of questions, lively discussions, and constant applause, making for an incredibly dynamic and spirited atmosphere.
Micro Sensor regards its technical team as one of the company's most invaluable assets and has taken numerous steps to ensure effective team management.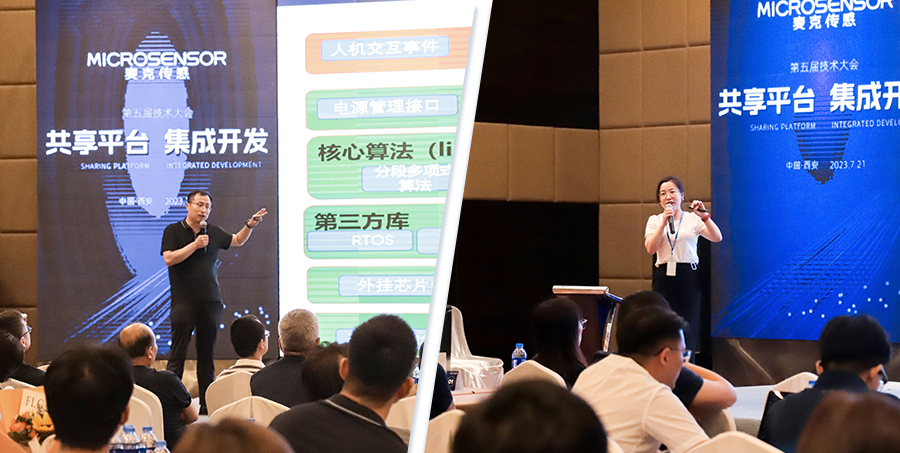 In the R&D management plan, a steadfast commitment to the IPD project management process and talent acquisition strategy has been emphasized. Further clarity has been provided in terms of talent management, with the promotion and incentive mechanisms for technical staff being elaborated, along with a more detailed explanation of the standards for professional competency assessments.
With the adoption of advanced project management philosophies, robust platform support mechanisms, and a comprehensive professional development framework, Micro Sensor will be able to inspire the technical workforce to enhance their creativity and hone their skills. This, in turn, will lead to superior performance and quality of products of Micro Sensor, reinforcing the commitment to excellence.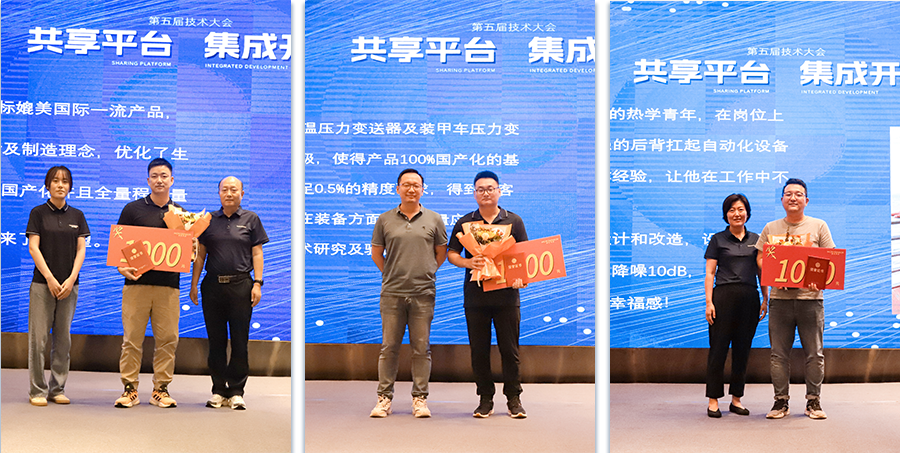 (Presentation of the "Technical Expert Award")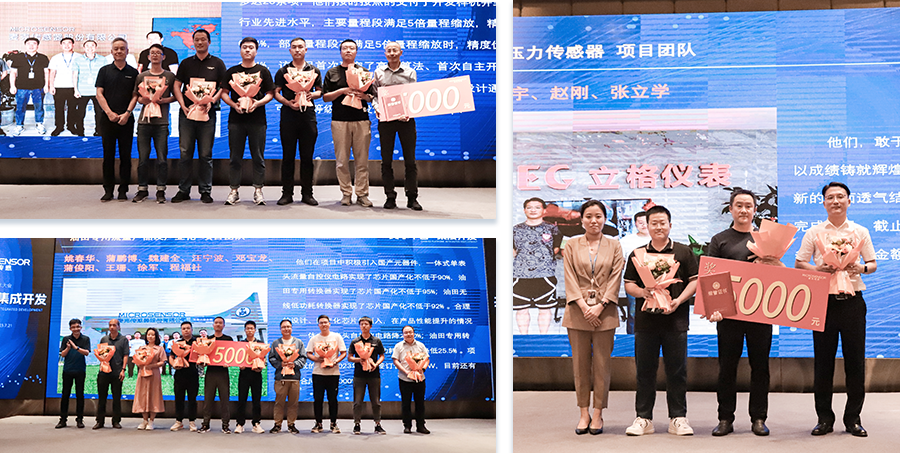 (Presentation of the "Excellent Project Team Award")
Finally, the conference concluded with on-site awards presented to outstanding individuals and teams, including the "Technical Expert Award" and the "Excellent Project Team Award".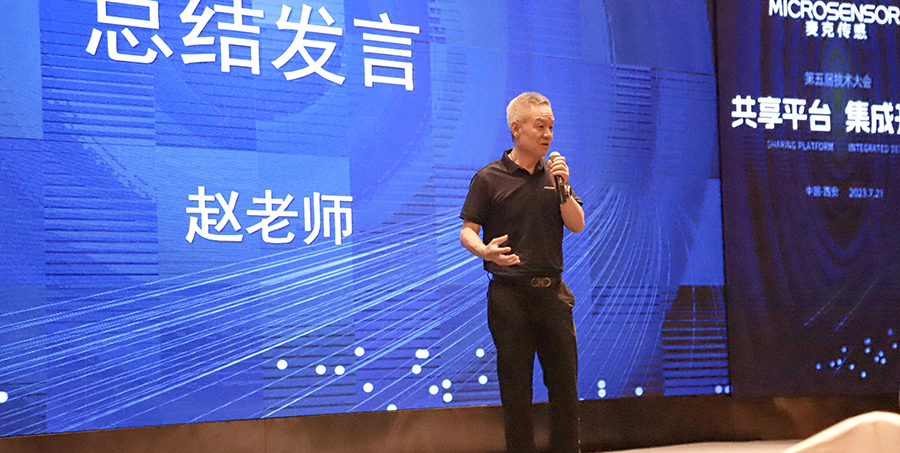 Since the successful inaugural Micro Sensor Technology Conference in 2021, the conference has successfully convened for five editions in just two years.
During his remarks, Mr. Zhao Furong, Vice Chairman of Micro Sensor, expressed his profound admiration for the growing strength of the technical team. He also highlighted the continuous progress and advancements achieved by Micro Sensor through the development of technology and products.
Mr. Zhao emphasized Micro Sensor's unwavering commitment to the belief that "Science and technology constitute a primary productive force". He further emphasized the company's dedication to implementing the IPD project management process, aimed at enhancing the combat readiness of the technical team. He encouraged a fearless approach towards failure and urged everyone to boldly confront challenges, with the ultimate goal of establishing Micro Sensor as the leading pressure sensor brand in China.