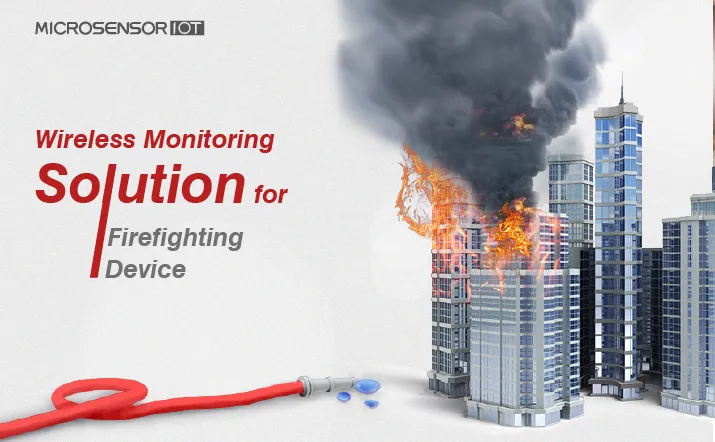 1. Project Background
Firefighting devices, as an important part of modern buildings, are essential to ensure the safety of buildings, human life, and property. Therefore, keeping the water pressure of firework pipe stable and water amount of firework pool sufficient becomes a key factor whether we can take action in time once the fire emergency occurs.
Along with the widespread apply of IoT solutions, wireless monitoring becomes the best choice for firefighting device monitoring. By applying sensors like pressure sensors, level sensors, etc. at the local site and uploading monitoring data of firefighting devices to data platform through the internet, it is able to realize wireless monitoring and alarm of parameters such as firework pipeline pressure, firework pool water level, etc. and ensure the firefighting device operates normally.
Requirements need to be satisfied
> Water pressure monitoring of spray pipeline: higher and lower pressure limits set, the alarm sends automatically when the value exceeds the limits.
> Level monitoring of firework pool: higher and lower level limits set, the alarm sends automatically when the value exceeds the limits.
>Data transmission wirelessly.
>Data interact with third party server.
2. Solutions Provided
Remote monitoring terminal together with the sensor, such as pressure sensors, level, flow sensor, etc. is the main method to monitor the water supply of firefighting devices. It is able to monitor the water pressure of the firefighting pipeline and water level of firefighting water pool in real-time. Moreover, when the monitoring parameter is lower than the low limit, it will send alarm which ensures staff discover abnormal situations like pipeline blockage, valve close, pipeline damage, etc. in time and take actions to keep the firefighting devices operate normally.
(1). Solution Functions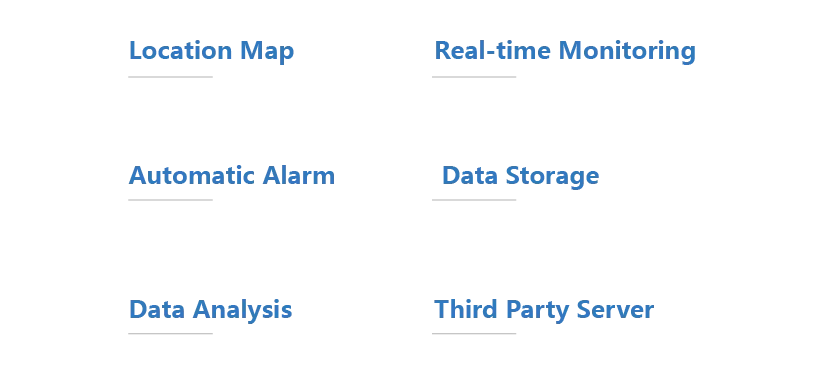 (2). Features ( RTU )
> IP68 Protected, flame resistance material
> Measuring spot monitored separately, no systematic risk
>Multi-parameter monitored, cost-efficient
>Industrial sensor adopted, stable performance
> APN supported, monitoring data transmission via the private network
> Modularization designed , easy for quick install
(3). Topology Diagram
The whole system consists of sensor data platform monitoring system software, remote monitoring terminal,and onsite sensors.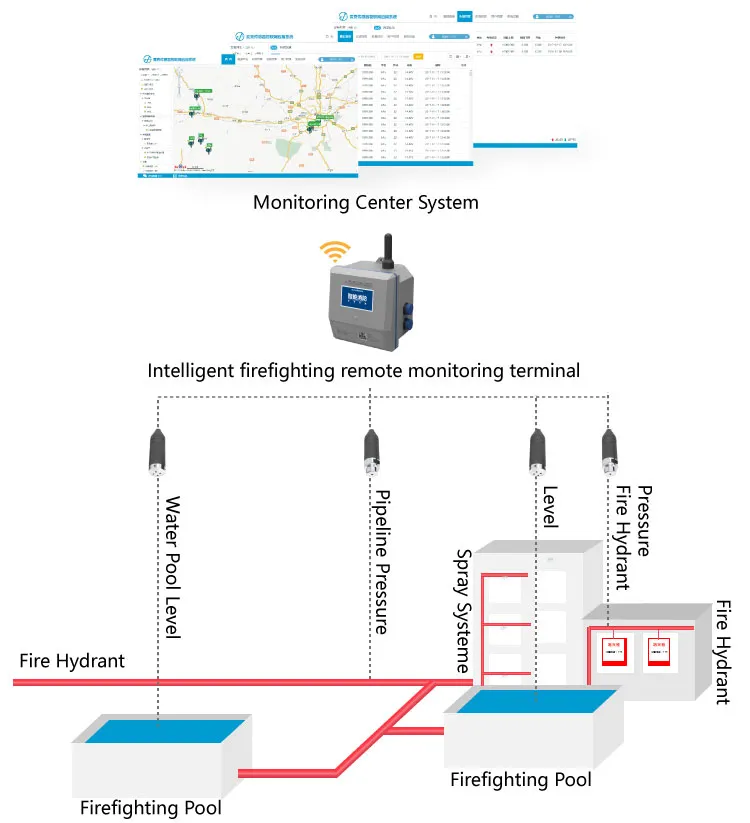 (4) . Installation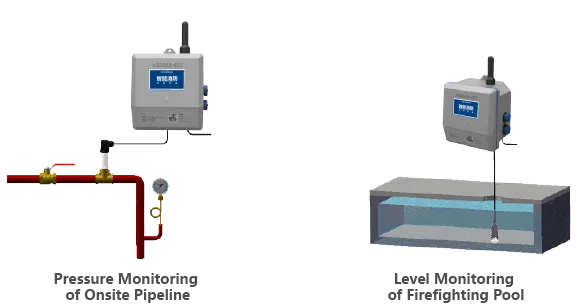 3. Products Related
(1). Intelligent Firefighting Remote Monitoring Terminal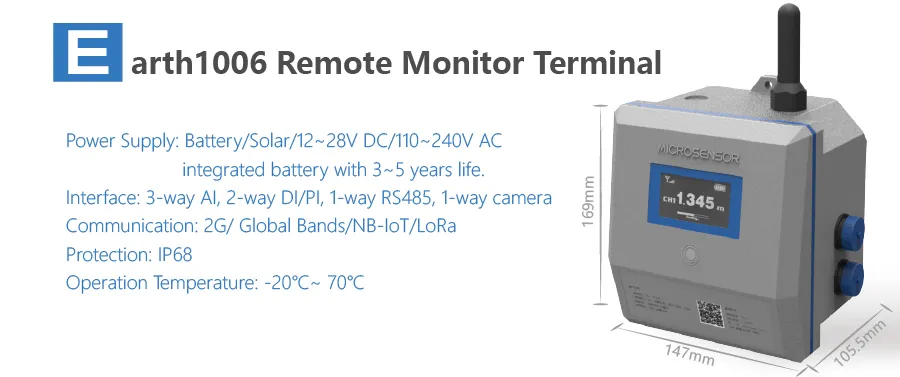 The Intelligent firefighting remote monitoring terminal is a monitoring device integrates super low energy consumption, wireless communication as well as various sensors collection. It is suitable to perform functions such as data collection, storage, alarm, and transmission, etc. for applications like underground well, firefighting safety as well as water supply and drainage pipeline and so on.
(2). MPM4893(W) Pressure Transmitter/Level Transmitter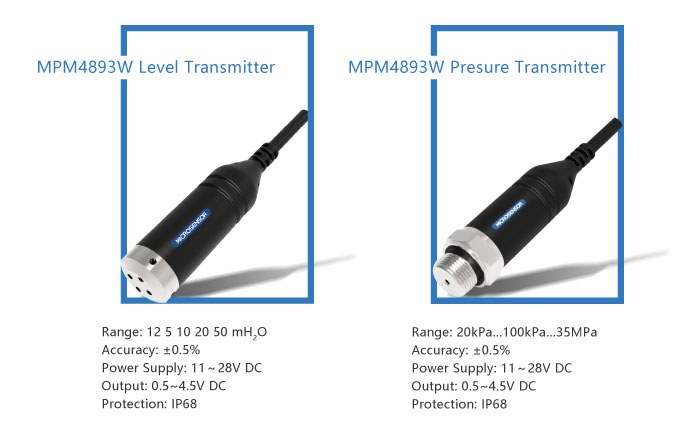 4. Data Platform
Micro Sensor Big Data Platform(PC)


Every computer can open our web sensor data platform. It offers data analysis and collection, moreover, customers can use their own server to realized self-data management.
Based on the big data platform, customers can check and export real-time and history data, analyze data in trend curve and set administrators, etc. What's more, customized monitoring and management platform is available according to different requirements.
Micro Sensor Big Data Platform (Mobile)
Customers can check real-time, history data conveniently through mobile devices to know site conditions better in time.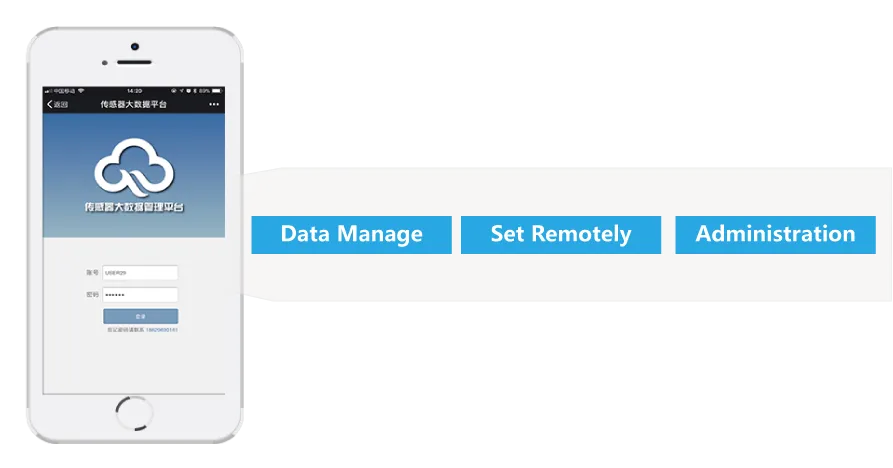 Third-party Data interface
Server types of sensor data monitoring platform

For customer own server, it supports data interface and communication protocol. We offer you the interface analysis file.