Application Background
China's oil resources are relatively scarce, and many domestic oil and gas fields are limited by oil and gas resources reserves, with small production capacity and low recovery rate, resulting in a large amount of crude oil has been imported for a long time, therefore, raising the production yield of oil and gas wells and improving the recovery rate of oil and gas wells has become the key to the long-term energy strategy without delay.
Numerous domestic oil and gas wells need to adjust the oil exploration plan based on the dynamic variation of the well environment parameters to improve the recovery rate and production yield; thus, the remote monitoring system of oil and gas wells has become crucial to improve the exploration and exploitation of oil and gas wells. During the exploration and exploitation, the parameters of information pressure, fluid level, and density are also vital in detecting whether the wells are normal or not.
Application System Overview
The intelligent oil well remote monitoring system adopts a centralized monitoring structure, mainly consisting of a centralized control center, 4G RTU, and metering instruments (pumping machine control cabinet, pressure transmitter, temperature transmitter, wireless power indicator, etc.). The mechanical equipment of each oil well and the central production scheduling & command system platform are connected into an oilfield-specific internet to realize automatic data collection and remote control of the oil well, as well as unified scheduling and intelligent management of oil well production.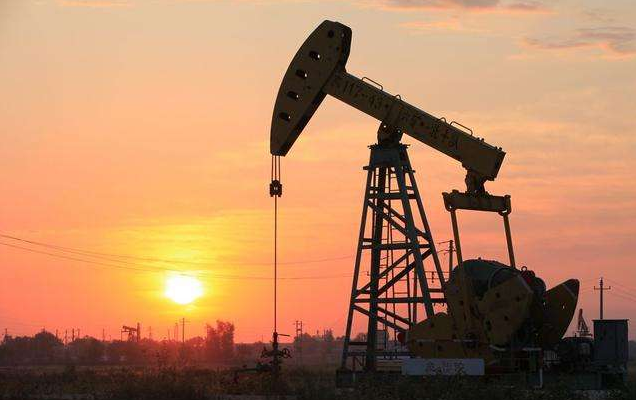 Application Case Overview
In the offshore oil and gas exploration and exploitation project of COSL, MICROSENSOR provided integrated services for customers by cooperating with COSL's professional oilfield such as geophysical prospecting, drilling, and logging, which significantly satisfied customer's demand to lower operating costs, shorten operating time, decrease operating risk, and increase the economic benefits.
In the process of exploration and exploitation, accurately knowing whether there is oil underground, the depth of the oil layer, the area covered by oil, oil reserves, and the allowable extraction range, etc., is necessary by measuring the formation pressure, fluid density, temperature, etc. to determine the fluid properties, and further to judge the actual production status of the well and the quality of oil products. Moreover, because of the unknown formation pressure in the drilling process, various degrees of overflow or blowout accident occurs. Therefore, it is critical to monitor in real-time the variations of parameters such as pressure, level, density, and flow rate of mud during the drilling process, and then to detect drilling abnormalities in time and take effective measures to prevent and control them, which is essential to reduce the occurrence of complex accidents downhole.
Related Products
Product Model

Range

Accuracy

Operating temperature

Output

Product Certification

MDM6000 Intelligent pressure transmitter

(20mbar ~400bar)

±0.075%FS

±0.1%FS

±0.2%FS

-40

℃~85℃

4mA~20mA DC+HART

Modbus-RTU/RS485

NEPSI

ATEX

IECEx

CSA

RoHS

CE

MFE600E Electromagnetic Flowmeter

Caliber

DN25~DN200

±0.2%FS

±0.5%FS

-40℃~60℃

4mA~20mA DC

Hart

Frequency

Pulse output

RS485 (Modbus protocol)

RS232 outputs

CNEX

CE

CCS

SIL

MPM3801A Pressure Transmitter

(0bar~1000bar)

±0.25%FS

±0.5%FS

-20℃ ~80℃

I2C/SPI

RoHS
REACH

MTM4831 Temperature Transmitter

-200°C~

500°C

±0.25°C

±0.5°C

±1.0%FS

-25℃ ~70℃

4mA ~20mA DC

4mA~20mADC+HART4mA~20mADC+RS485

RS485;Thermal resistance

CNEX

CCS

SIL

MPM483DM

Intelligent Digital Display Pressure Transmitter

(-1bar~

1000bar)

±0.5%FS

±0.25%FS

±0.1%FS

-30℃ ~80℃

4mA~20mA DC(E)

RS485,ASCII (R4)

RS485,MODBUS RTU

(R8)

PCEC

CNEX
Benefits

·Production operating parameters and fault alarms are collected to the central control room in real-time and automatically in 24/7 so that the central control room can accurately grasp the production status of the well and significantly shorten the time for fault detection and improve work efficiency.
·Remote operations such as oil machine start/stop and well parameter adjustment can be rapidly adjusted via the remote dispatch center, without the human patrol, reducing labor costs and improving personnel safety.
·Intelligent management is beneficial to improve the production yield and recovery rate of oil and gas wells, which is significant to raise the economic efficiency of customers.
If you have unique requirements, feel free to contact us via sales@microsensor.cn or leave messages below.