As an indispensable and important energy source for modern industrial society, oil extraction methods are continuously optimized along with technological progress. In the process of oil extraction, chemical treatment plays a key role in optimizing performance, reducing costs, and extending the life of oil and gas industrial facilities, infrastructure, and reservoirs. Correct chemical injection is critical to successfully reducing chemical and microbiological reactions, process and flow assurance issues, and improving production and operational efficiency.
The flow monitoring of chemical injection and the remote monitoring of the liquid level of the storage tank provide practical solutions for the realization of digital oil fields. In terms of level monitoring of chemical storage tanks, Micro Sensor provides reliable corrosion-resistant pressure sensors with analog and digital outputs, and highly stable pressure sensors to ensure the continuous accurate level monitoring data and help the chemical injection system to quickly adjust its chemistry product dosage, reduce labor costs.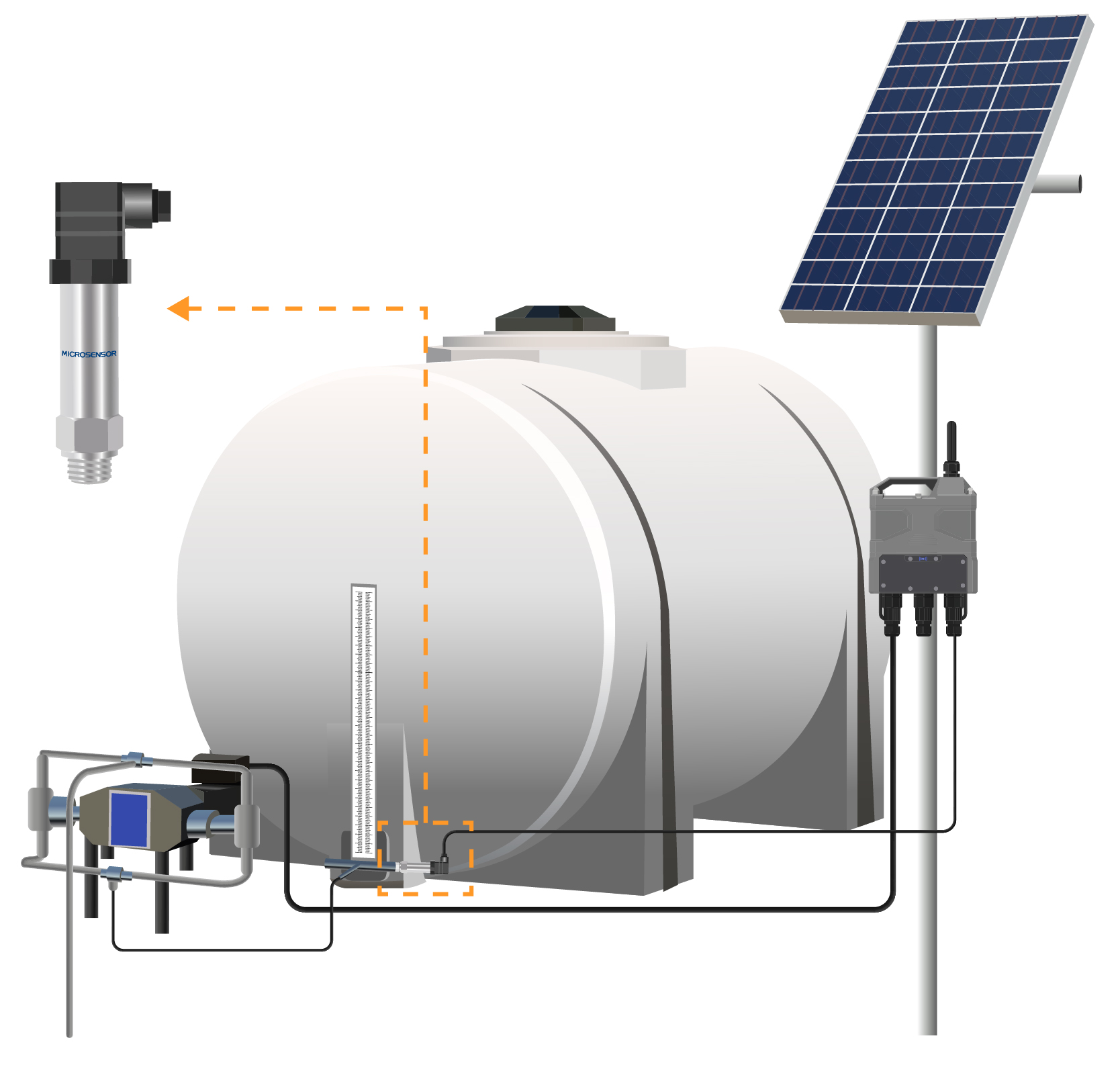 However, the current level monitoring of chemical storage tanks still has the following challenges:
Temperature changes: Almost all sensors are susceptible to environmental temperature fluctuations, these fluctuations will affect the measured fluid, measuring process, or the sensing element itself, so the sensor itself needs to be temperature compensated.
Inclined/inclined water tanks: When storage tanks are installed on the well site, they are rarely located on flat concrete pads. Instead, they sit on metal legs on uneven ground. This will cause the fuel tank to tilt to one side, making it difficult to know what the real level is.
Foaming: Chemicals that foam on the surface may cause difficulties in the measurement of the device.
Condensation: The accumulation of condensation on the equipment affects the accuracy of the sensor.
Chemical compatibility: The sensor in direct contact with the medium needs to be made of a material compatible with the measured medium.
Based on the several difficulties in chemical storage tank level monitoring, Micro Sensor provides products with different measurement principles such as LR725 ultrasonic level gauge, MPM489 pressure transmitter and M20 pressure transmitter to deal with different working conditions on site, therefore the data can be accurately monitored.
● Pressure range: -1bar~0bar to 0.1bar~1000bar
● Working temperature: -20℃~60℃ (explosion-proof type)
● Compensation temperature: 0℃~50℃
● A variety of wetted materials are available: SS316L, tantalum, titanium, and Hastelloy C
● A variety of analog output options: 4~20mA / 0.5~4.5V / 1~5V / 0~10V
● Widely applicable to fluid pressure in petroleum, chemical, electric power, hydrology, geology and other industries
● Explosion-proof products, reliable performance, safe and easy to use
● CE/RoHS/ATEX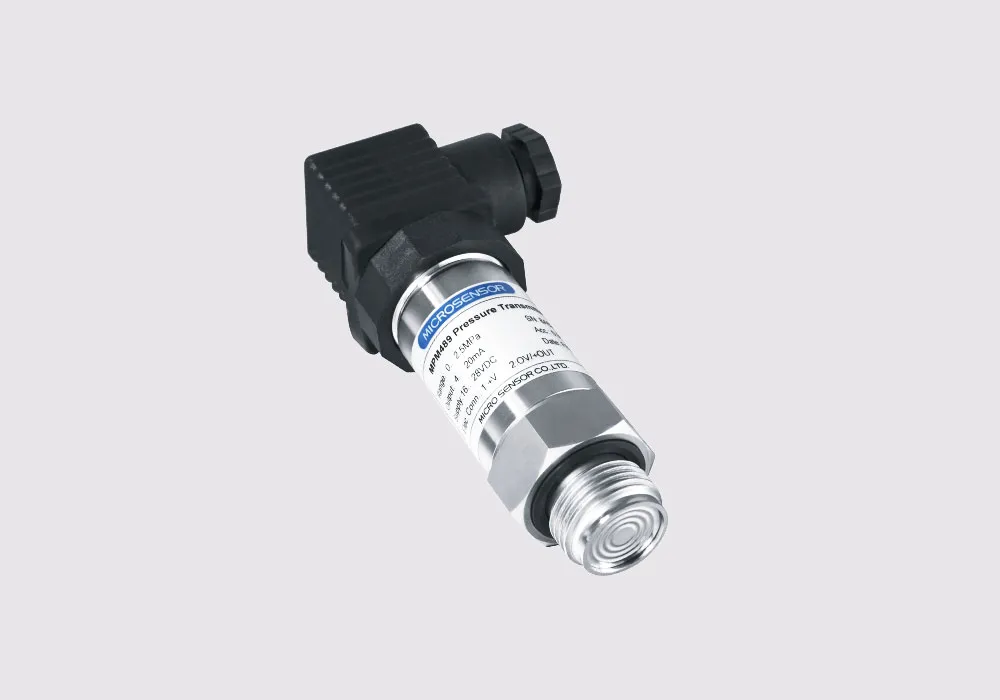 ● Range: 0m, 2m, 4m, 6m, 8m, 12m, 15m, 20m (optional)
● Two-wire connection, strong sound wave emission, stable and reliable measurement
● Optional HART (version 7.0) output, downward compatibility
● Large display window with LCD, easy to debug and observe
● Overvoltage and overcurrent protection, lightning protection
● All plastic probe, acid and alkali resistance, adapt to harsh environments
● Low frequency radar 6GHz: 0 ~ 35m, high frequency radar 26GHz: 0 ~ 70m, guided wave radar 500MHz-1.8GHz: 0 ~ 30m
● Non-contact radar, no wear, no pollution
● The antenna size is small, easy to install
● Shorter wavelength, better reflection on inclined solid surface
● The measurement blind area is smaller, and good results can be obtained for small tank measurement
● The beam angle is small, the ability is concentrated, which enhances the echo ability and at the same time helps to avoid interference
● Hardly affected by corrosion and foam
● Almost unaffected by water vapor, temperature, and pressure changes in the atmosphere
● A severe dust environment will not affect electromagnetic wave work
● High signal-to-noise ratio, better performance can be obtained even under fluctuating conditions
● High frequency, is the best choice for measuring solid and low dielectric constant medium
Not only that, Micro Sensor can also provide customized products and professional monitoring solutions according to the actual conditions of different projects. Don't hesitate to contact us via sales@microsensor.cn.