The 220VAC24VDC MFE600 Electromagnetic flow meter has passed the inspection of China National Quality Supervision and Test Center for Explosion Protected Electrical Products (CQST). It is approved the CNEX explosion-proof certification.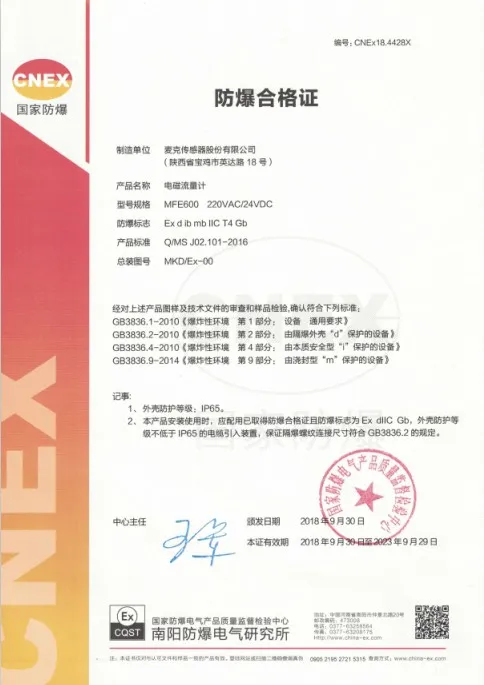 Products with CNEX Certificates
Micro Sensor products which have certificated by the CNEX are listed below.
Products for Pressure Measuring







Products for Flow and Temperature Measuring

Micro Sensor provides on-site technology and solution support services for customers with unique measurement requirements in specific environments and applications. Feel free to contact sales@microsensor.cn.

Previous Posts:φ12.6mm Differential Pressure Sensor with Oil-filled
Next Chapter :Technical Training and Communication