Ever since the pressure sensor is developed, smaller and miniature size pressure sensor design and development is never stopped.
φ19mm isolated metal diaphragm differential pressure sensor with oil-filled has been applied in industrial pressure measurement for decades.
Features
Accurate differential pressure measurement

Miniature structure(φ12.6mm×18mm, 11g)

Pressure range: 0~200kPa…3.5MPa

Constant current/voltage power supply

Temperature-compensated with mV output

Full SS316L construction, capable of measurement for corrosive liquids and gases
Micro Sensor Oil-filled Differential Pressure Sensor Family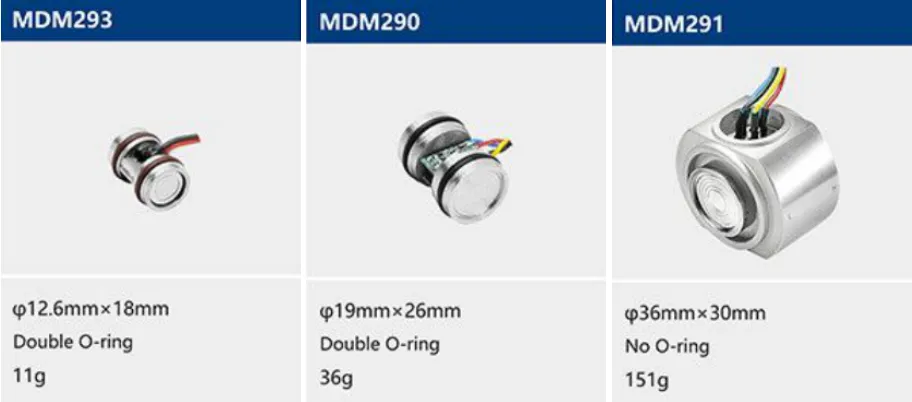 Attentions
1、Make sure the pressure applied to the high-pressure side is higher than the pressure at the low-pressure side.
2、Make sure the pressure sensor is installed horizontally to decrease angle effects on accuracy.
3、If users apply outer resistance to compensate temperature drift, the resistance should be installed as close as possible to pressure sensors.
Contact Us
We offer different size pressure sensors, if you have any unique pressure sensing or measuring requirements, please feel free to contact sales@microsensor.cn.