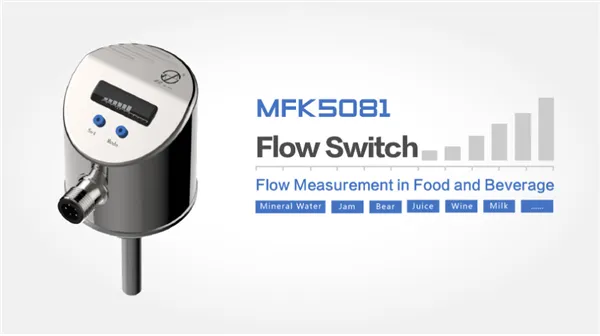 Flow measurement in food and beverage for better quality and cost control is important. The sanitary material, what's more, convenient construction of the measurement instruments is essential. Micro Sensor offers customers MFK5081 flow switch which is suitable for flow measurement in food and beverage and has acquired a good response.
Brief Introduction
The MFK5081 flow switch is designed with the thermal diffusion principle for liquids velocity measurement. It is plug-in mounted and can be used for liquids media such as water, oil, and so on. This flow switch is suitable to be applied in a water cooling or lubricating system in mechanical equipment, moreover, cutoff monitoring of liquid material in food and beverage as well.
Features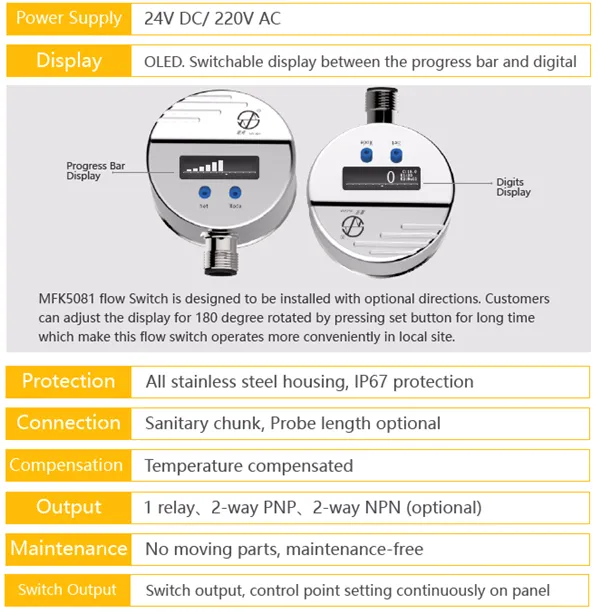 Application in Food and Beverage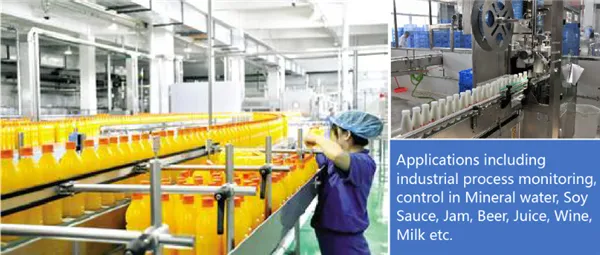 MFK5081 flow switch adopts sanitary stainless steel material and it is designed fully laser welded. The sanitary probe and chuck port are convenient to remove and can be cleaned and maintained easily. Customers can set the switch output according to the real-time flow velocity in the pipe at the local site which ensures accurate measure and control in the process.
For more details for flow switch applied in the food and beverage industry, feel free to contact us via sales@microsensor.cn or leave messages.
Previous posts:Common Precautions for Installing Pressure Transmitter Properly
Next chapter :Product Introduction-Full Range Piezoresistive Pressure Sensor with Compact Size