1. Background
The operation condition under the well is very complex and rugged. Customers need to measure level, environment temperature, liquids flow message, the well cover condition as well as the whole condition under the well. In order to monitor the site condition and make adjustments in time, a remote monitoring system helps a lot. Earth1006 remote monitoring system is a suitable choice.
2. Details about Eart1006 Remote Monitoring Terminal
Earth1006 Remote Monitoring Terminal is designed with low consumption, IP68 Protection, wireless communication as well as sensor signal collection of pressure, temperature, and so on. It is compact and can be used for data collection, storage, alarm and transmission for underground water, earthquake, dam leakage, drainage pipe network, and so on.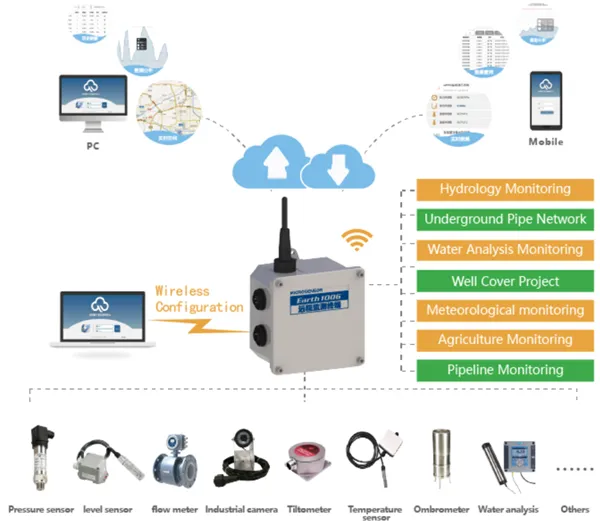 *All sensors involved will be chosen based on customers' requirements.
3. Specification:
Kinds of data collection: pressure, level, flow, temperature, environment, picture as well as wind.
GPRS+LoRa, 2 Communication methods
Bulk storage for data.
3~5 years of battery life
IP68 Protection
Remote module
Picture monitoring
Data collection at a regular time.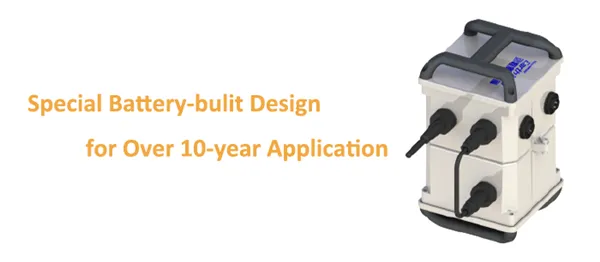 4. The Topology of Well Monitoring System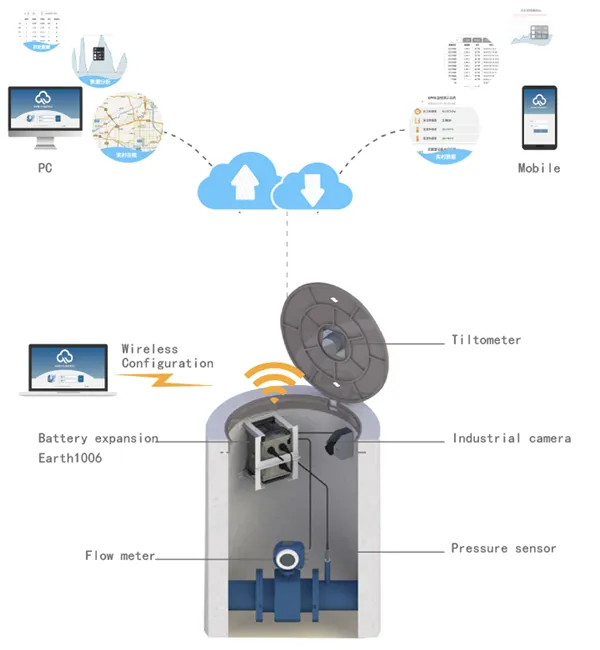 Based on customers' requirements, we choose pressure transmitter, flow meter in data collection.
5. Local Installation: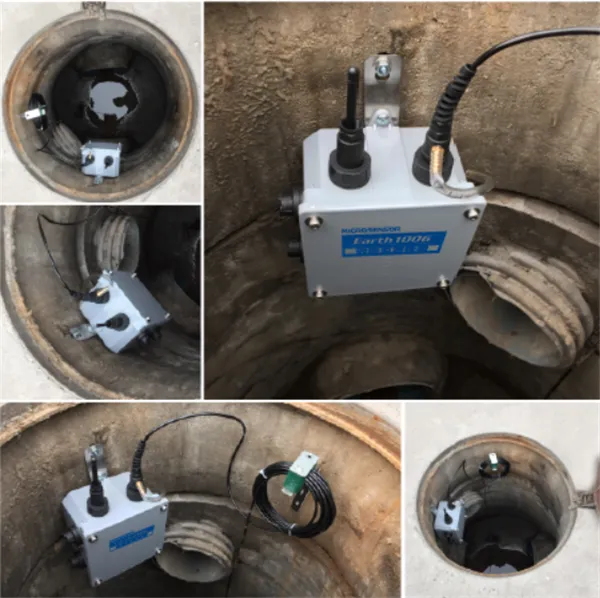 Feel free to contact us for more details. we are ready to offer you custom-design solutions.
Previous posts:Intelligent Wireless Pressure Transmitter MPM6861G(W) for Underground Water
Next chapter :Technical Progress and Development of Micro Sensor's Pressure Sensors