Description
The airborne engine is a highly complex and sophisticated thermodynamic machine that directly provides power to aircraft. Known as core of the aircraft, it directly affects the performance, reliability, and cost of the aircraft, and is an important manifestation of a country's scientific, technological and industrial capabilities.
The airborne engine control system is a multi-variable, time-varying, non-linear, and multi-functional complex system. By controlling a variety of controlled objects, the engine's working state and performance can be adjusted to meet the aircraft flight requirements. Among them, the pressure monitoring of engine inlet and outlet, the differential pressure monitoring before and after oil filtration, and thepressure monitoring of fuel main pipe are most important.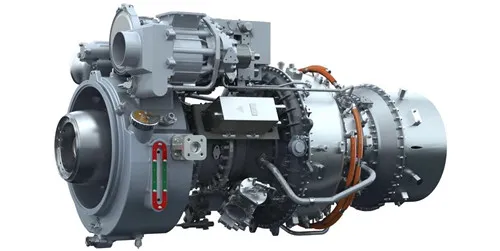 Micro Sensor products used in turboshaft engines
Airborne Engine System Applications
Pressure sensors and transmitters are widely used to monitor and control the oil pressure of airborne engines, fuel pressure, bleed air (deflation) pressure, hydraulic system (brake device, folding plate, rudder), main gearbox and auxiliary gearbox lubricant pressure and barometric pressure measurement in the cabin.
The pressure transmitter applied in the airborne engine system is required high-level standards. The stable and reliable performance of pressure transmitters also directly affects the performance of the engine.
1. It should have a wide working temperature range, conventional -55~150℃, a short time can reach 215℃;
2. The pressure range is generally less than 10MPa, and there are two main types of pressure: absolute pressure and differential pressure.
3. Most of the pressure transmitter is double-redundant to provide backup for the system.
4. In order to control the overall weight of the system, there are strict requirements for volume and weight for pressure transmitters.
5. There are strict environmental test requirements, which must meet DO-160 aviation related test standards.
6. The pressure transmitter should have higher reliability requirements.
Related Products
After years of research and development, Micro Sensor technical team provides pressure transmitters that meet the requirements of airborne engines.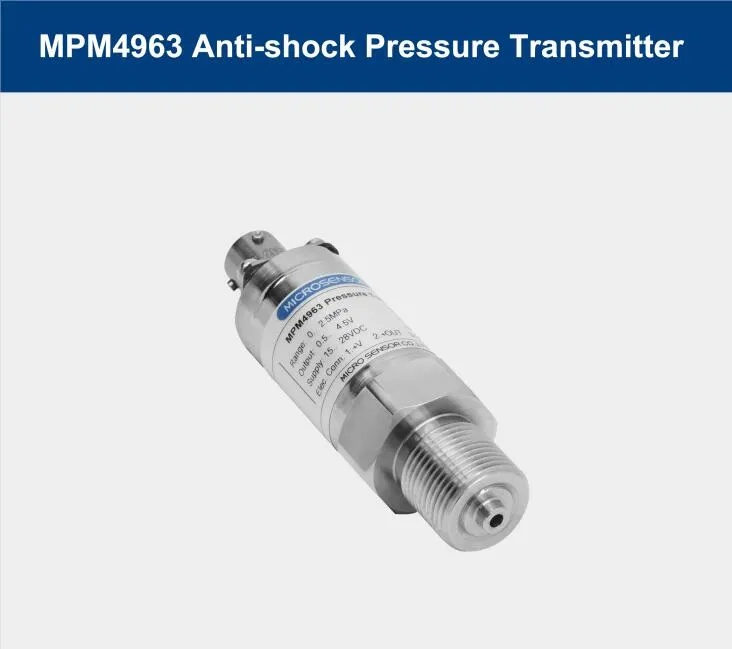 MPM4963 Anti-shock Pressure Transmitter
Wide temperature range: -55 – 150℃
Anti-shock
Gauge and absolute gauge optional
Analog current and voltage output signal
MPM4981 Temperature and Pressure Integrated Transmitter
Dual pressure and temperature measure
Custom design Temperature probe length and pressure ports installation
Wide temperature range: -55 – 150℃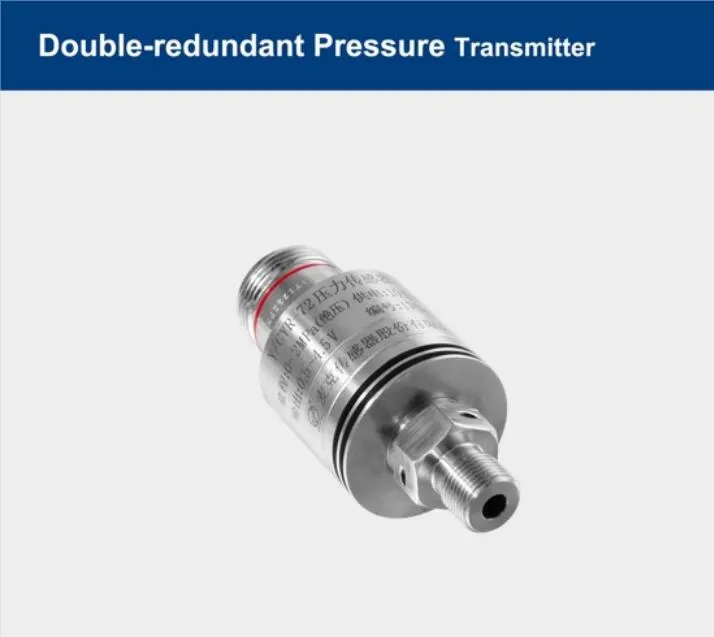 Double-redundant Pressure transmitter
Double-redundant pressure measurement
Wide temperature range: -55 – 180℃
Anti-shock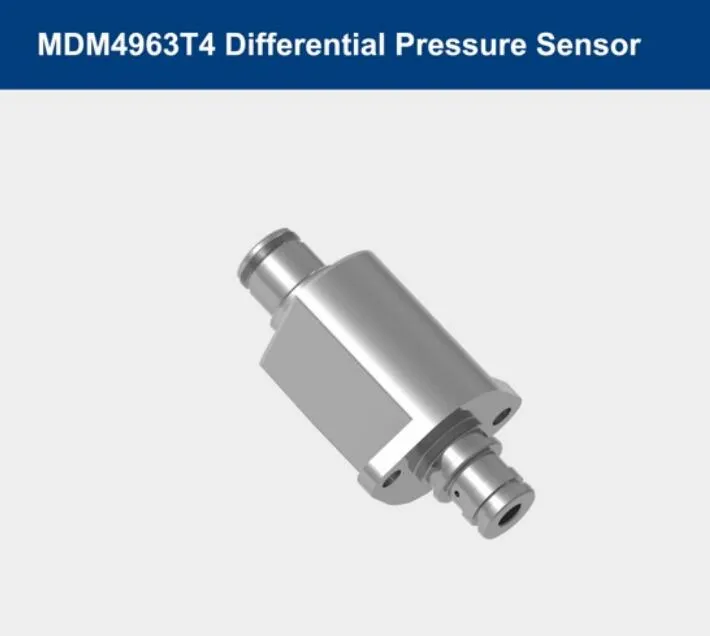 MDM4963T4 Differential Pressure Sensor
Double-redundant differential pressure measurement
100mV output signal
Max. static pressure: 20MPa
Micro Sensor Co., Ltd. was established in 1993. It has been focusing on independent research and development and design of pressure sensors and participated in the development of multiple engine projects.
The specific application of pressure transmitters in airborne engines needs to refer to the actual situation, feel free to contact us via sales@microsensor.cn and our technical team will provide the best product solutions according to the field environment.