At Micro Sensor, we learned that sometimes customer may need a customized sensor product due to their type of application.
That's why Micro Sensor offers sensor product with variety of customized changing variables to suit customer`s unique application. To adapt to different application environment, Micro Sensor offer different types of isolated liquid, pressure ranges, compensated temperature ranges, size, material and structures and even power supply and output type.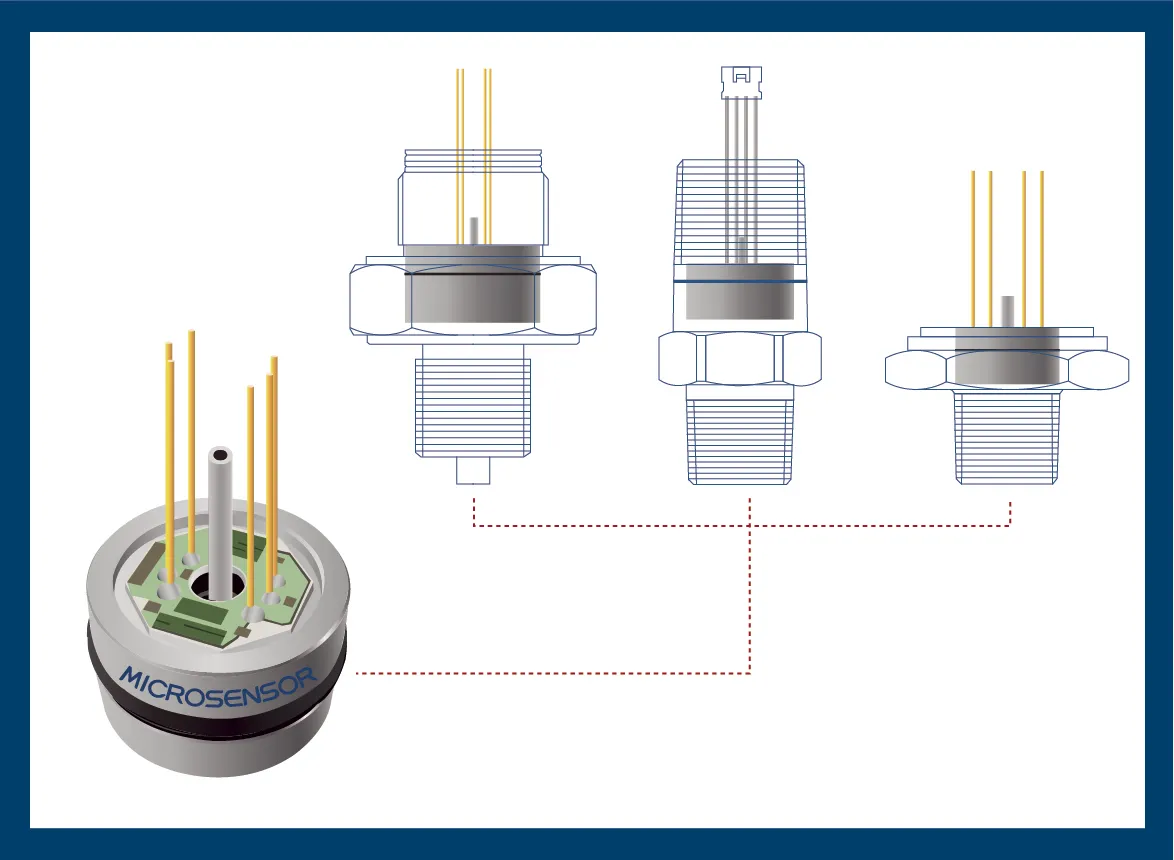 Through modifying all of these parameters, Micro Sensor aims to offer the most cost effective and compatible sensor product for your application, but maintain high levels of accuracy, stability and reliability at the same time.
A glance of a datasheet product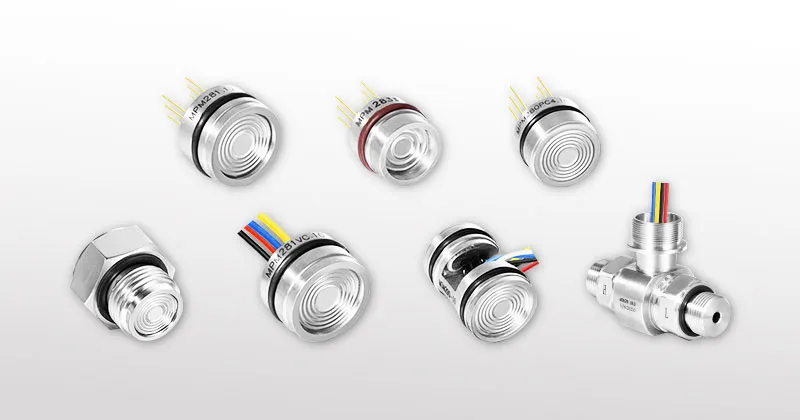 How to order a customized sensor when the datasheet product cannot meet your requirement?
1. Customer in this phase need to share the application and technical specifications to help engineer team to understand what technical specifications, pricing and lead time are required.
2. Our technical engineering team will design a product based on the unique requirements and Micro Sensor manufacturing and planning teams will estimate cost and lead time for customers.
3. Then we provide a proposal to customer.
What Options Micro Sensor Pressure Sensor Can Offer?
• Variety of isolated fluid
Silicon oil, Sanitary liquid, Fluorinated oil (for Oxygen service), etc.
• 

Variety of diameter options
Outer diameter: 12.6 mm, 15 mm, 17 mm, 19 mm
Height: 6.5 mm, 9 mm, 10.5 mm, 11.5 mm, 15 mm
• 

Variety of pressure connection options
G thread: G 1/8, G 1/4, G 3/8, G 1/2, G 1
NPT thread: NPT 1/8, NPT 1/4, NPT 1/2, NPT 3/4
R thread: R 1/4, R 3/8, R 1/2
7/16-20 UNF, M12 x 1.5, M14 x 1.5, M20 x 1.5
Special structure tailored
Kovar pin, silicon rubber wires, JST connector, Molex connector, Plug connection, Cable connection, etc.
• 

Assembly type and welded type
Pressure ranges: 0~7 KPa(minimal), 0~100 MPa(maximum)
Gauge, Sealed Gauge, Absolute and Vacuum pressure
Compensated temperature: -20~80℃
Operation temperature: -55~150℃
• 

Variety of output options
mV, Current, Voltage, IIC, RS-485, Hart, etc.
• 

Variety of material options
SS 316L(default), Hastelloy C267, Tantalum, Titanium, PA
Micro Sensor has a professional R&D team, ready to serve you with custom design solutions. Feel free to contact us with your unique requirements for pressure sensing and measuring via
sales@microsensor.cn
, our sales engineer will reply you within 24 hours.