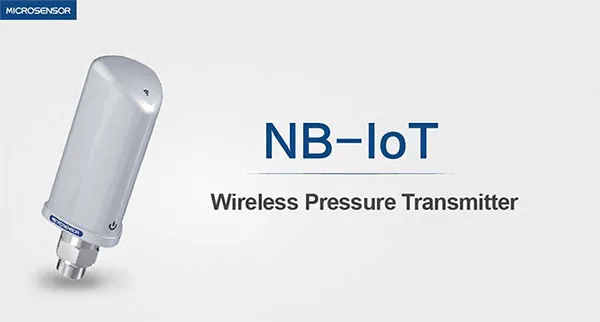 Low cost, simple operation, NB-IoT network
Ultra-low power consumption, work up to 3 years continuously
Wide range, massive connection to meet different needs of field applications
Water supply network, firefighting device, air conditioning system, industrial monitoring application etc.
Background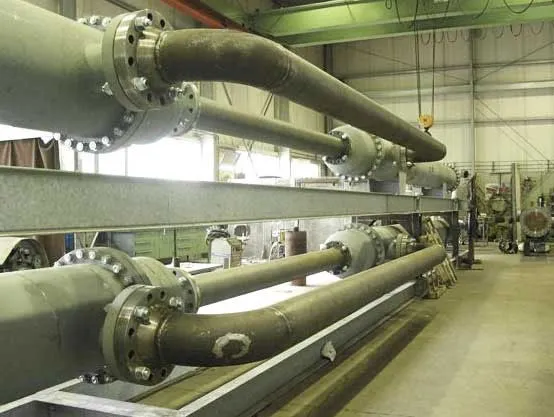 The water supply and heating pipeline network is a complex and large-scale fluid pipeline system. With the rapid growth of city development, increasing pipelines constitute the infrastructure of our modern life. The municipal pipeline is like a capillary tube and is integrated with the scattered urban buildings. The condition of the pipeline terminals is more concerned by the operators of the operation and maintenance. With the help of NB technology, the wireless pressure transmitter is building a new service model with its low deployment cost and wide-area coverage.
Requirements
1. Economic pressure measurement terminal required for big data
2. Non-power supplied pressure measurement site
3. Wide area monitoring applications with the single physical quantity
4. Pressure transmitters capable of parameter setting remotely
5. Measurements need to be connected to third-party software
Solutions
MPM6881 is a wireless pressure transmitter that integrates battery-powered, ultra-low power consumption, wireless communication, and pressure detection together.
1. Based on the extensive coverage of the NB-IoT public network, MPM6881 helps to realize online monitoring alarms of pressure points in a wider range.
2. Combined with the application of the big data platform, MPM6881 can be used to realize the remote configuration of the meter sampling interval, the sending interval, the alarm threshold, etc.
3. It is IP67 protected (IP68 is under development), can be applied to outdoor places.
4. The installation is simple and fast, the data can be uploaded by booting, and the field data can be conveniently queried through the PC or the mobile phone. MPM6881 wireless pressure transmitter is suitable for the pressure measurement applications without power supply.
5. It can be used in fire protection monitoring, water supply network, air conditioning system, industrial process, and many other applications.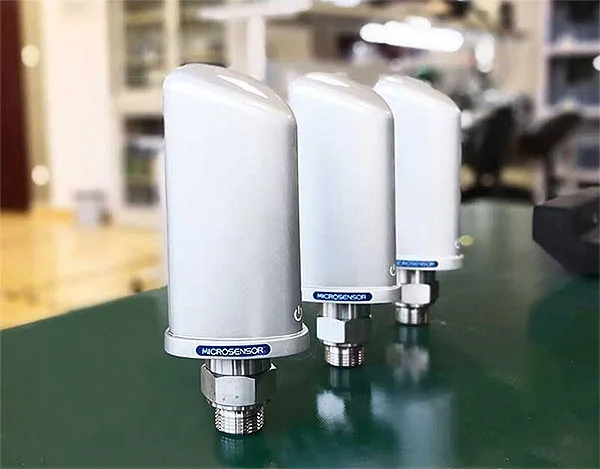 Features
· Ultra-low power consumption, NB-IoT network
· Integrated 19Ah battery powered
· LED breathing light status display
· Email/We Chat alarm messages
· Remotely setting of acquisition interval, sending interval, alarm upper and lower limit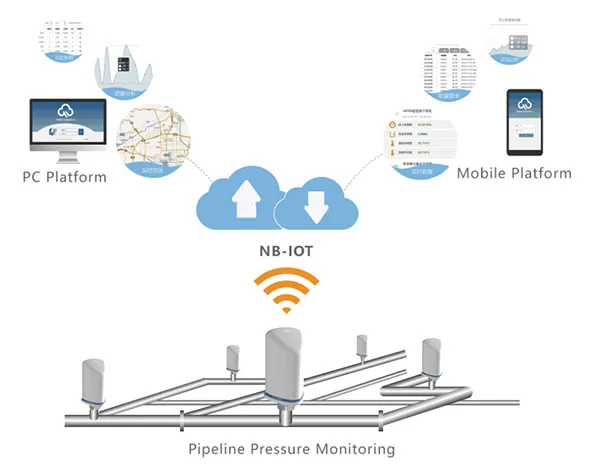 Specifications
| | |
| --- | --- |
| Range | 0kPa~20kPa...10MPa |
| Pressure Type | Seal gauge/absolute pressure |
| Display | LED notify light display |
| Communication Mode | NB-IoT(B1/B3/B8/B5/B20/B28)/ 2G(B2/B3/B5/B8) |
| Antenna | Built-in |
| Sampling Interval | 1,5,10,30,60,360,720,1440 minutes |
| Sending Interval | 1,5,10,30,60,360,720,1440 minutes |
| Wake-up Mode | Set Time, Press Key, Alarm wake-up |
| Configuration Mode | Remote |
| Power Consumption | Standby current ≤ 50uA, average transmission current ≤ 100mA |
| Working Temperature | -20℃~70℃ |
| Protection | IP67 |
| Installation | Vertical/ horizontal |
| Outline Dimension | Hight:120mm Largest diameter ≤50mm |
Benefits
The effective application of the MPM6881 wireless pressure transmitter in the water industry will help to ensure water supply pressure balance and flow stability, and detect and predict pipe burst accidents timely.
For fire monitoring applied with MPM6881, it can be realized 24h online monitoring of the water pressure status of the water pipeline which helps to ensure fire safety.
Contact us
For more information, feel free to contact us at via sales@microsensor.cn or leave us messages. We will reply you within 24 hours.