It is mainly engaged in pressure sensors, pressure transmitters, liquid level transmitters, electromagnetic flowmeters, and IoT monitoring terminal products, providing customized product solutions for more than 16,000 customers in more than 100 countries and regions around the world. The applications cover smart water, smart oil fields, smart cities, smart fire protection, industrial control, precision chemicals, and many other fields, making contributions to measurement and control industries around the world.
What is the Working Principle of a Piezoresistive Pressure Sensor?
The diffusion-type semiconductor pressure gauge used by Micro Sensor is made by diffusing P-type impurities on a high-resistance N-type silicon substrate. A set of equivalent resistors are diffused in the fixed direction of the monocrystalline silicon, and the resistors are formed into a Wheatstone bridge. When the pressure changes, the monocrystalline silicon produces pressure, causing the bridge resistance directly diffused on it to produce a change proportional to the measured pressure, and then the corresponding voltage output signal is obtained by the bridge circuit. The semiconductor pressure gauge has high sensitivity, low hysteresis, small creep, and small size so that the pressure sensor has higher precision and a wider application range.
Micro Sensor provides high-quality piezoresistive pressure sensors
Micro Sensor utilizes the characteristics of semiconductor pressure gages to isolate the piezoresistive pressure sensor with a metal diaphragm according to the actual conditions. Fill the filling liquid between the corrugated diaphragm and the chip and perform aging and temperature compensation after sealing and welding. Thus, pressure sensors are widely used in various fields and are of various types. They are divided into general pressure sensors and special materials pressure sensors, special structure pressure sensors, and differential pressure sensors.
General Pressure Sensor MPM281/MPM289
• Φ19mm, small size
• Wide range, which can be used in most measurement situations, such as industrial process measurement and control, liquid level measurement, pressure monitoring instruments, and other fields
• Cost effective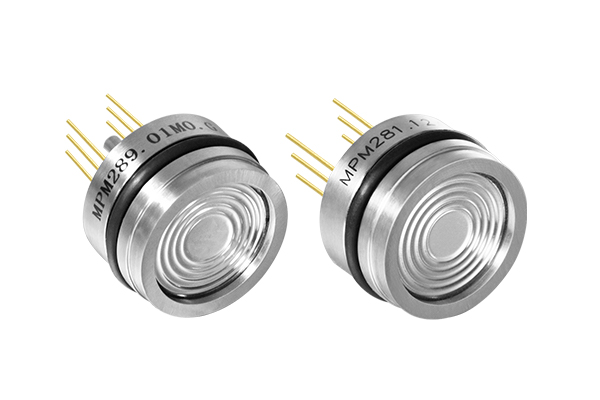 • Wide range, suitable for a variety of measurement scenarios
• Made of titanium / Hastelloy material, suitable for strong corrosive media and measurement environment
• There is a clear difference in structure and shape from general-purpose products
• MPM283 is smaller and more compact, which can save more installation space
• MPM280PC1 has an external thread interface, more convenient for direct installation and use
Differential pressure sensor MDM290/MDM291
• With two isolation diaphragms, different pressures from both ends are transmitted to the chip to achieve differential pressure measurement
• MDM290 has good interchangeability
• MDM291 has a threaded interface at the high and low ends, which is more convenient for installation
Micro Sensor is committed to the research and development of equipment for pressure measurement industrial process control applications. Feel free to contact us via sales@microsensor.cn and our sales engineer will reply to you within 24 hours.