Background
Location: Northwest Plateau - Xiaojin County, Aba Prefecture.
Difficulties

1. Poor outdoor installation conditions;
2. Large Parshall flume-3m length * 1.1m width * 1.2m height, it is fix hydraulic structure in measuring volumetric flow rate in water dam. The Parshall flume accelerates flow through a contraction of both the parallel sidewalls and a drop in the floor at the flume throat.
3. Non-professional workers
Process
1. Step one: move the Parshall flume to the bottom of the river bed, choose the right position and direction, and then make it welded.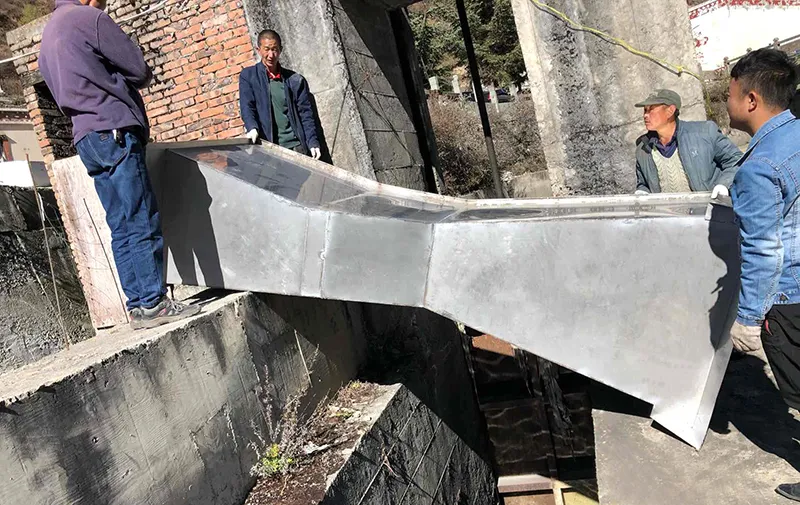 2. Step two: fix the Parshall flume with concrete pouring.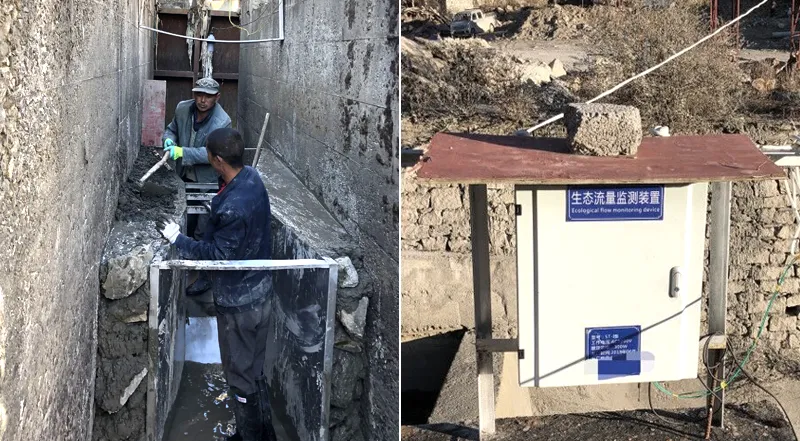 3. Step three: On-site commissioning.
Lab conditions differ a lot from real working site conditions. For such complex application of different and large monitoring products, it needs more professional and accurate guide. Otherwise, it may delay construction progress and pressure or level products usage. For the following 2 days, detailed instructions are offered one by one and as a result, we made it. All the products are installed successfully—probe adjust, wiring, grounding, Earth 1006 relative parameters setting etc. It runs smoothly for more than 2 months already.
Micro Sensor, your partner of sensing and measuring. Feel free to contact us via sales@microsensor.cn
Previous posts:Specification Update of MPM489/MPM489W Transmitter
Next chapter :I2C Digital Pressure Sensor MPM3808