MFE600 electromagnetic flowmeteris a hot product for flow measurement. As a product independently developed and produced by Micro Sensor, the MFE600 series has very superior performance. Since it is applied, it has won particularly reputation from customers and has been widely used in many industries and fields such as oil drilling, environmental pollution control, and geothermal monitoring.
Even so, we will continue to optimize it.
After efforts on scientific research and testing, Micro Sensor Flow Technology team conducted a full range of design and upgrade from MFE600 from the converter to sensor to create a new high-performance, high-value, high-capacity MFE600-E series electromagnetic flowmeter.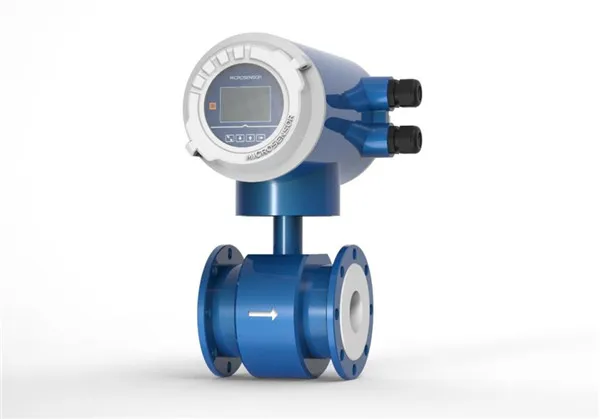 What is the detailed upgradation? How it performs better? Let us check here.
Features:
Accuracy: The static mass method water flow standard device has an accuracy level of 0.05, and the product can reach a best accuracy of 0.2 。
Rated Pressure: Unique electrode and lining process can achieve pipeline rated pressure up to 25MPa.
Power supply: Multiple options for power supply to meet all-weather application requirements.
Multi-parameter detection at the same time: flow can be detected with pressure or temperature.
Multiple Output: the signal output type covers almost all the difficult needs of the industrial site, analog signal, digital signal, wired output and wireless output.
On-site adaptability: There are various installation methods.
Certificates: explosion-proof, sanitary certification, CE certification and other certifications approved
1. Multi-parameter monitoring at the same time, which makes the network monitoring much easier.
Micro Sensor flow technical team has actively followed up the municipal related projects for many years and has accumulated profound industry experience.
(1) According to the actual application requirements, a multi-parameter real-time monitoring function added. The installation and signal access of the pressure sensor is fully integrated into the MFE600E electromagnetic flowmeter. Integrated flow and pressure measurement together, it makes the monitoring of the pipe network more convenient and saves the customer's on-site application costs at the same time.
(2) Pressure and voltage correction function added. By using digital calibration, it ensures the maximum accuracy of MFE600E flow and pressure measurement.
MFE600E electromagnetic flowmeter also integrates two-way temperature sensor signal acquisition, which has been widely used in heating and cooling industries.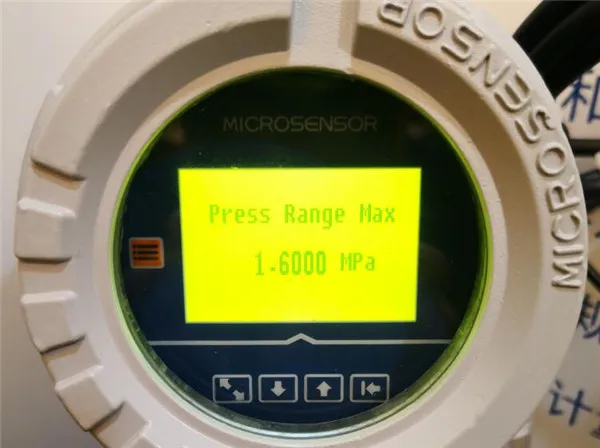 2. New report function, data analysis is more intuitive
As important measurement equipment, electromagnetic flowmeter plays an important role in recording and analyzing the overall system operation.
In the previous market research, we found that for some customers with specific applications, such as environmental protection-related industries, it is an indispensable daily task for customers to collect and analyze various parameters and indicators in daily equipment operations. Based on that, in the circuit design and program design of the MFE600E, our technical team selected high-standard crystal oscillator devices and added a report function that can generate daily reports, monthly reports, annual reports, and power outage reports to facilitate customer access and recording Data, reduce workload and improve work efficiency.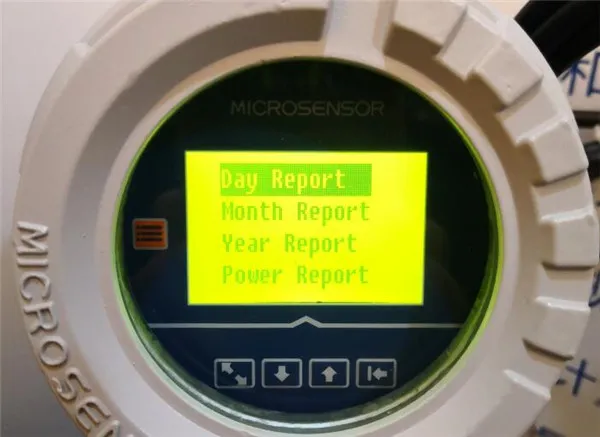 3. Upgrade signal acquisition and output methods to meet the needs of multiple working conditions

The signal acquisition and processing methods on-site at each operating condition are different. Usually, the signal acquisition system collects pulses or 4-20mA signals to obtain flow values, and these two signals are divided into active and passive signals. It often happens that the on-site acquisition system needs to collect passive signals, but the instrument is active output. To meet different acquisition systems, the current signal and pulse signal was processed during the MFE600E upgrade. Customers can implement pulse or current signal active output mode or passive output mode through simple operations.
4. Power-on self-checking, accurate measurement

The MFE600E electromagnetic flowmeter will enter the self-checking state with the new startup page when starting up. Compared with the previous version MFE600, this interface does not generate cumulative flow measurement, which is suitable for customers who do the accurate measurement.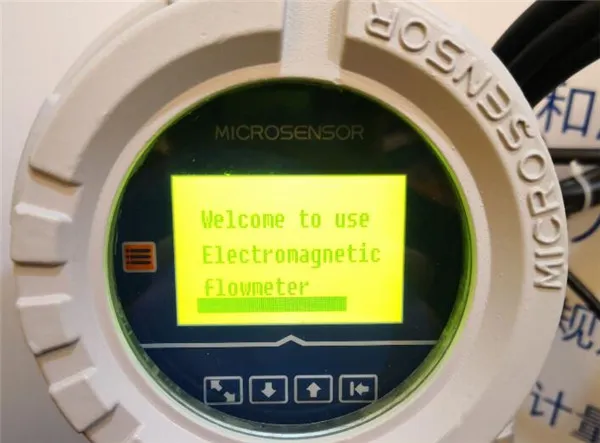 Micro Sensor insists on keeping improving in product development and production, constantly upgrading technology and updating products, and is always committed to "creating value for customers" with professional technology and service.
We own a professional R&D team for pressure and flow measurement. Don't hesitate to contact us with your unique requirements. We are ready to offer you customized products and solutions.