Gas Metering Instrument: Roots Flowmeter
The roots Flowmeter is one of the key equipment in the metering system of the city gas gate station. It can accurately measure the natural gas flow in a certain area and is the main basis of the gas cost settlement.
MPM3801 series digital pressure sensor used in the root flowmeter owns high precision compensation and testing equipment, performing high accuracy, stability and consistency. It helps improve the accuracy of flow monitoring.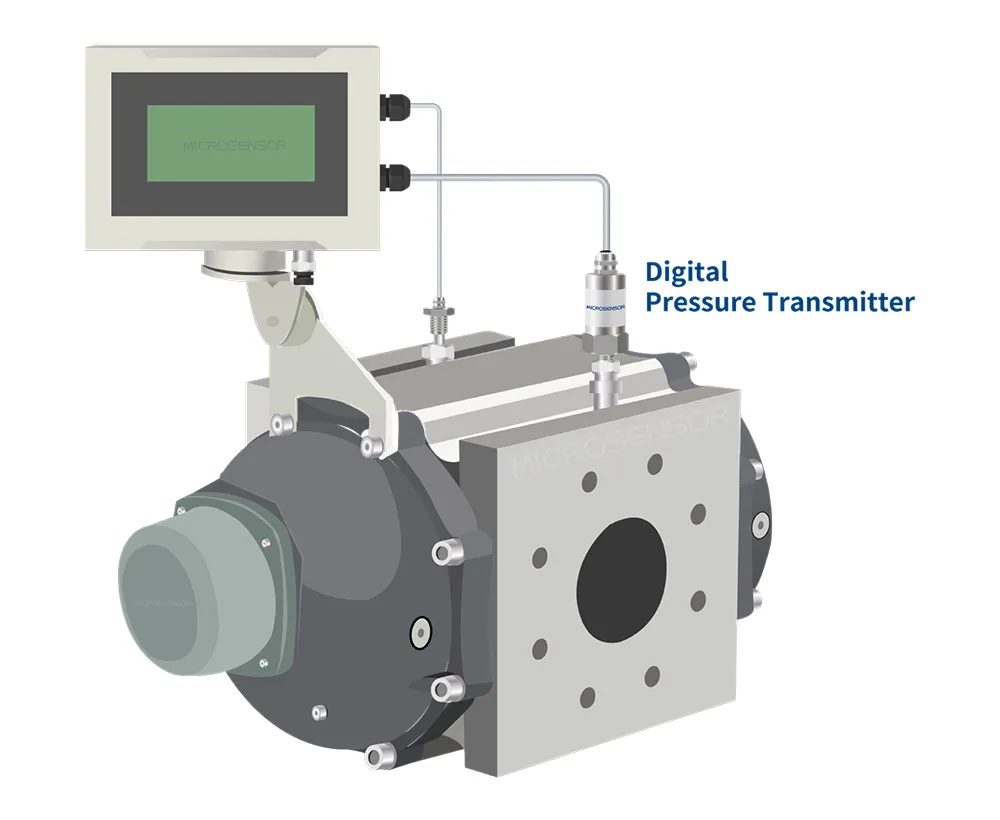 Micro Sensor MPM3801 Digital Pressure Sensor has standard I²C output, low power consumption, high precision, and high stability. It is 3.3V/5V powered, featured with small size, and easy integration.
Besides that, the Micro Sensor MPM3801GRF digital Pressure transmitter is suitable too. It features standard I²C output, low power consumption, high precision, and high stability. MPM3801GRF is 3.3V/5V powered. It is cable-connected and thread-mounting.
Gas Pressure Regulator: Smart Gas Pressure Regulator
The main function of the gas regulator is to adjust the higher gas inlet pressure to the set lower gas outlet pressure, and with the change of gas consumption and the fluctuation of inlet pressure, automatically keep the outlet pressure value in a certain range and play the role of reducing and maintaining pressure. The pressure Transmitter is installed at the gas inlet and outlet respectively, which is the core component of the pressure regulator.
There are three digital pressure transmitters available in this application.
Besides MPM3801 and MPM3801GRF being useful, we offer MPM3801A too. MPM3801A digital pressure transmitter owns standard I²C output, low power consumption, high precision, high stability. It is 3.3V/5V power supplied and can be thread mounting with component structure.
Gas Skid-mounted Equipment
Gas skid-mounted equipment is the key equipment in gas distribution. The equipment is equipped with pressure and temperature transmitters to monitor the measured pressure and temperature parameters in real-time, and remotely transmit them to the main control room, which can detect and deal with abnormalities in time to ensure that the equipment and system operate normally. Micro Sensor provides MPM483CNG/483DM pressure transmitter, MPM489CNG pressure transmitter, MDM3051S-DP smart differential pressure transmitter, and MTM4831 temperature transmitter to achieve accurate measurement of gas disguise equipment.


Gas Pipeline
From extraction to end-users, natural gas has to go through a long transportation pipeline, pressurization, filtration, odorization, pressure adjustment, and transportation. In this process, the pressure and temperature in the pipeline and equipment need to be monitored in real-time to ensure the normal operation of the system. We have rich experience in monitoring gas pipeline pressure and temperature, including MPM489CNG pressure transmitter, MPM483CNG pressure transmitter, MTM4831 temperature transmitter, MDM3051S intelligent pressure/differential pressure transmitter, etc. These products are specially developed for gas pipeline and equipment monitoring, featuring a stable performance with kinds of certificates.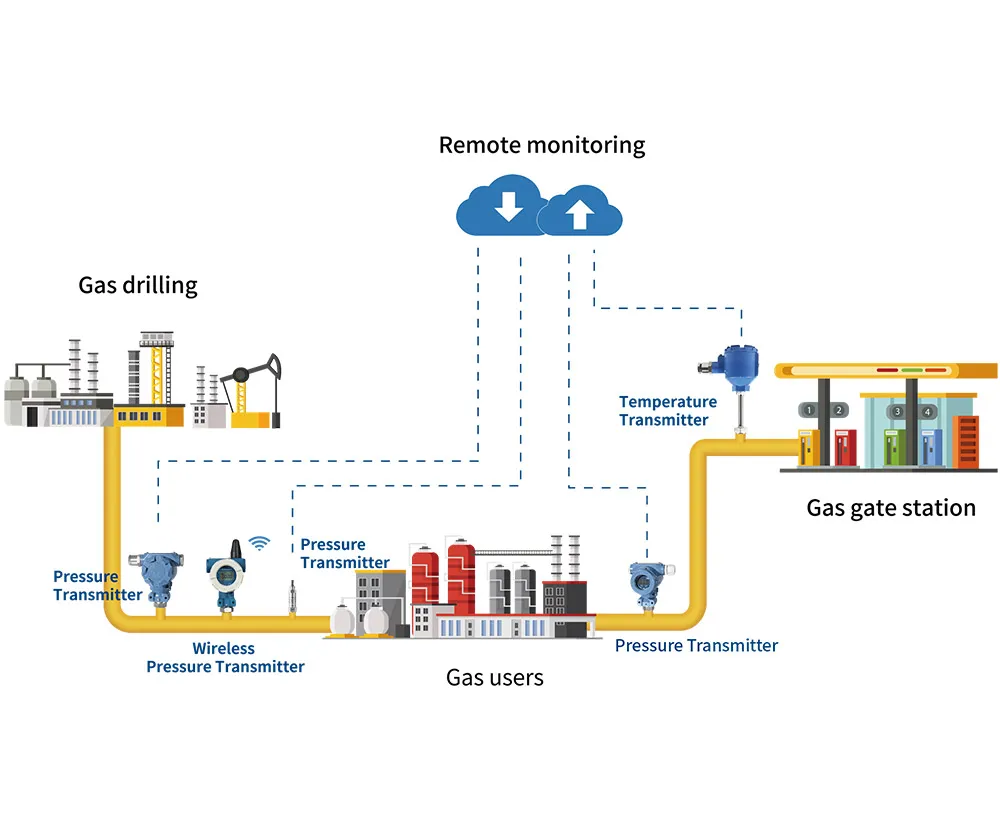 Micro Sensor aims to offer customized products and measuring solutions for many industrial applications. If you have unique requirements, don't hesitate to contact us.