Before introduction, you may want to know what certificates and approvals our sensor and transmitters are rated.

Types:
1. Pressure sensor modules capability
 
Micro Sensor offers oil-filled piezoresistive pressure sensors for most of the liquid and air measurement, Fluorolube oil-filled sensors with cleaning process for O2 measurement, and golden coating type for H2 measurement. Based on specifications like materials, diameters, and threads, etc, we can offer customized pressure sensors.

2. Static pressure transmitter and level transmitters
Micro Sensor offers static pressure transmitters as well as level transmitters, suitable in industrial process control for pressure measurement such as water liquid, petroleum, diesel, DEF, and tanks, etc.

Applications
1. Sensors for Remote Tank Level Monitoring
Remote monitoring through digital monitoring equipment does not only provide data support for fuel supply manufacturers, optimizes fuel delivery routes, but also improves production efficiency and reduces costs.
Based on different tanks, accuracy requirements, installation requirements, and price demands, Micro Sensor provides a variety of reliable products for customers to use in the monitoring process like submersible level transmitter, radar level transmitter, ultrasonic flow meter, and magnetostrictive liquid level sensor, etc.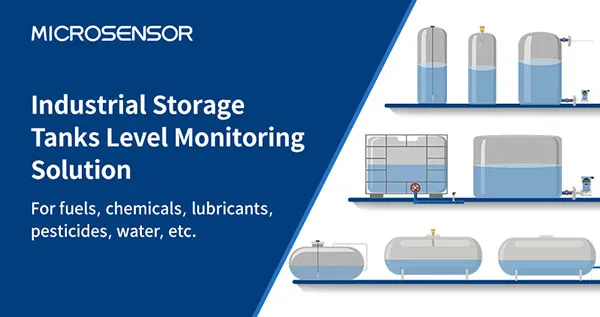 2. Sensors for Industrial Gas Cryogenic Tank Level Monitoring
Industrial gases can be widely used in many industries which have higher requirements. Micro Sensor offers oxygen cleaned differential pressure transmitters and pressure transmitters. They are Fluorinated oil-filled and widely used for monitoring the liquid level in the cryogenic gas tank to help monitor the real-time pressure values in the production, storage, supply, and use of industrial gases, and realize gas production equipment and storage tanks through supporting systems. Our cleaning standards are compatible with ASTM-93 and CGA 4.0.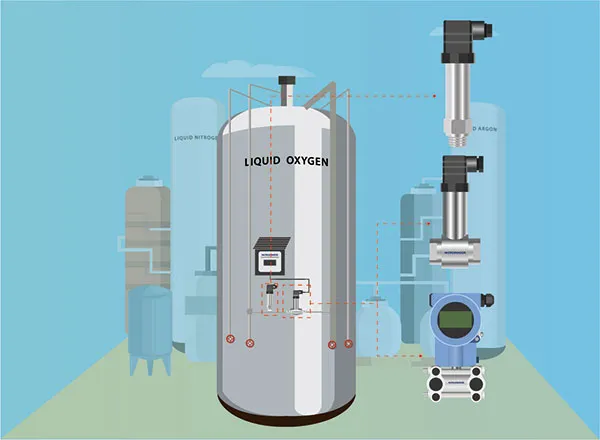 3. Instruments for Water Treatment System
Micro Sensor offers reliable pressure transmitter, level transmitter, Ultrasonic level sensor, and flowmeters for water treatment monitoring applications such as water management, sewage treatment, water purification treatment, etc.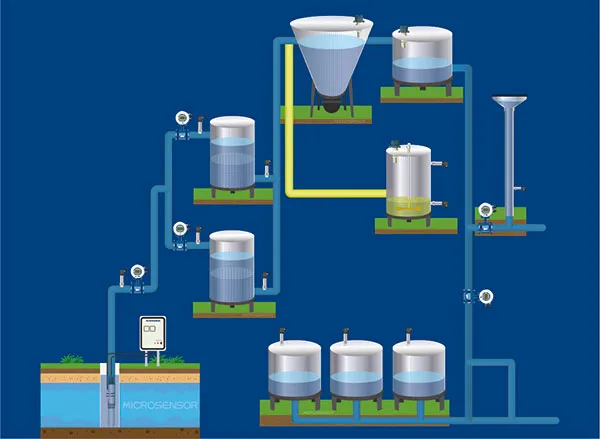 4. Groundwater Level Monitoring Solutions
Micro Sensor offers level transmitters in groundwater level monitoring to measure the groundwater depth of borehole and well, the flow meter is needed sometimes in this system to determine the water volume pumped from the wells and the remote monitoring terminals will be used for wireless data transmission.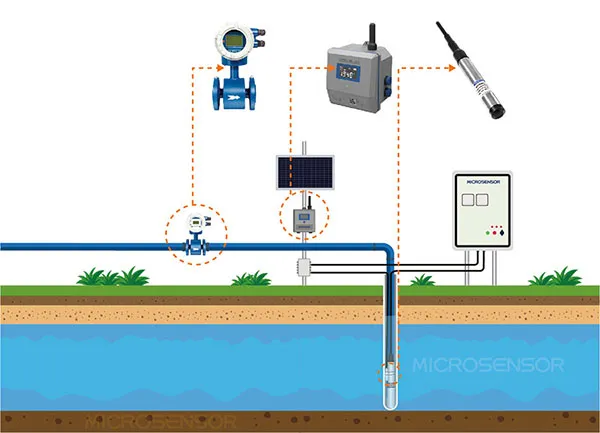 Customized Solution
Apart from the applications mentioned above, Micro Sensor can provide
customized sensors and transmitters
according to customers' unique requirements. Whether you need general type or with unique requirements, please feel free to contact us via
sales@microsensor.cn
or leave messages below, we'll help you meet your sensing needs.